You're browsing archive for:1966 F-100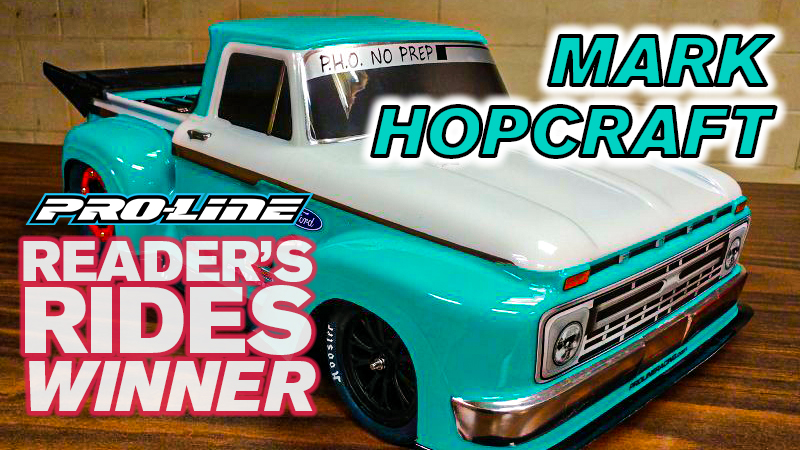 Congratulations to Mark Hopcraft for winning the latest Reader's Rides Contest!
Camera Test Video: Stabilized Footage: Featuring: Pro-Line 1966 Ford F-100 Body (with custom Mods) Pro-Line Hyrax Tires Pro-Line Denali 1.9″ Wheels Pro-Line PowerStroke Scaler Shocks
Congratulations to JOSHUAH for winning the Reader's Rides Contest! Joshuah submitted a Pro-Line PRO-2 SC Truck with 1966 F-100 body and won! Title: The old fishin rig! Description: My old fishing truck prepped and ready for racing. My second PRO-2 kit under the lid. Great Job Joshuah! Don't forget to submit your next ride at http://www.prolineracing.com/blog/submit-your-ride/ for a chance to win.