Congratulations to Mark Hopcraft for winning the latest Reader's Rides Contest!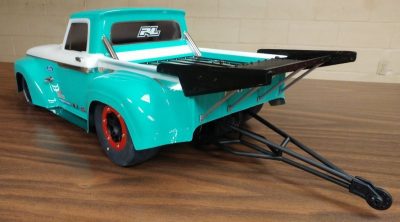 Here's what Mark had to say about his winning Drag Dream truck!:
"2wd Slash with Pro-Line 66 Ford cut a little bit differently"
Mark also used our Hoosier Drag Slick front tires mounted to our front Pomona Drag Spec 2.2″wheels paired with our Reaction HP BELTED Tires mounted to our Split Six 2.2″/3.0″ Red/Black Bead-Loc Wheels . The whole truck is stabilized by our NEW Stinger Drag Racing Wheelie Bar.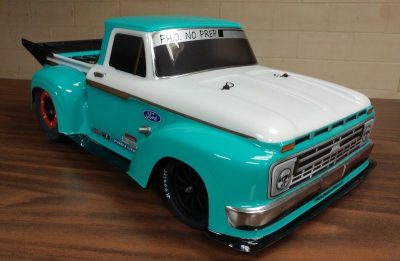 Awesome build Mark. Keep drag trucks alive!
Submit your Pro-Line ride today at blog.prolineracing.com/readers-rides/ for your chance to Win!