Attended the second round of the Dirt Nitro Wars this past weekend at Amain hobbies Silver Dollar Raceway. I would end up running 4 total classes throughout the weekend including Nitro Buggy, Ebuggy, Nitro Truggy, and 4×4 SCTE. I would start in the mains 2nd in Nitro Buggy, 2nd in Ebuggy, TQ in Nitro Truggy and TQ in 4×4 SCTE.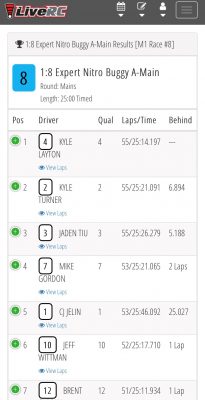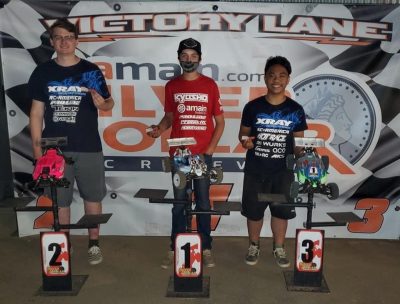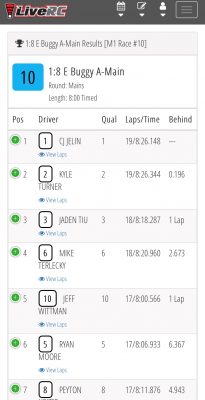 Ended up taking the win in 4×4 SCTE and Nitro Truggy while having really good battles in Nitro Buggy and Ebuggy with Cj Jelin and Kyle Layton and took 2nd place in both classes.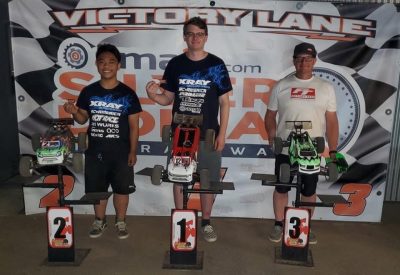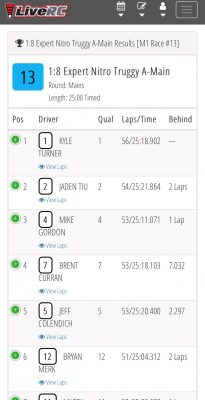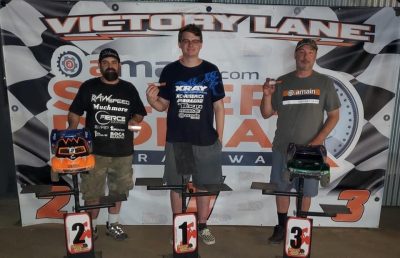 The Nitro Buggy race was sort of frustrating but besides that it was a good time regardless.
Thanks to my sponsors for the continued support !
Placement:
Nitro Buggy (2nd)
Ebuggy (2nd)
Nitro Truggy (TQ/1st)
4×4 SCTE (TQ/1st)
Tires:
Nitro/Electric Buggy (S4 Holeshots)
NItro Truggy (M3 Buckshots)
4×4 SCTE (M3 Holeshots)