This past weekend was a bit of struggle at first but eventually it turned around. Definitely made some good improvements for the cars all around just in time for the mains and got my driving together too, but I still did better than I thought I would considering how the race was going so far.
In the 2wd Mod I was struggling to get good runs in from lack of practice on the new layout but after making multiple changes and getting more used to the track I grabbed 2nd in the main after starting 6th with a way better run then the previous ones.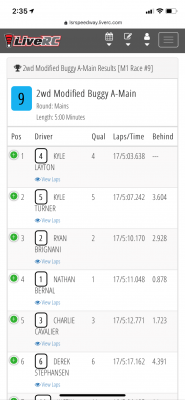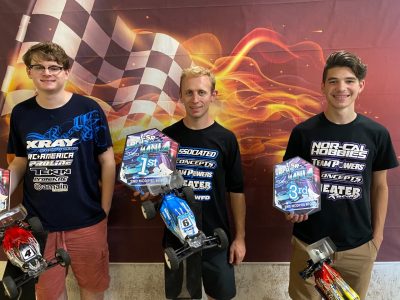 In the 4wd Mod its the same story where my runs were not great from not getting much practice and after making tire changes and shock setup changes, I made the car way more comfortable to drive and put in a great run to take the win after starting 3rd. Overall glad I went to the race in the end and glad I had a good time. Thank you to all my sponsors for the continued support!!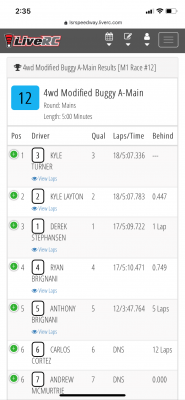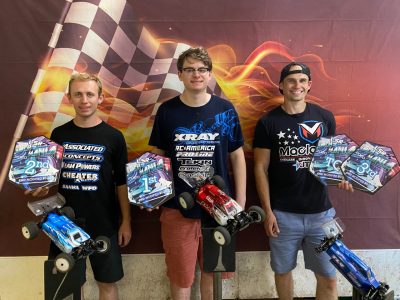 Tires:
(MC) Electron Fronts/(MC) Positron Rears (both 2wd and 4wd)
Placements:
2wd Mod (2nd)
4wd Mod (1st)