The 2020 Reedy Race is in the books. It wasn't the result that I wanted but I didn't make the best decisions and in the end it reflected on my result.For the second year I was in the invite class and it was a learning experience again. The Reedy Race is a controlled tire and sauce race. The 4wd tire was the jconcepts silver ellipse front and rear. The 2wd tire was Pro-Line MC Electron front and MC Positron rear. The event schedule was, Thursday 3 practices per car, Friday was 4 rounds of 4wd, Saturday was 2 rounds of 4wd and 2 round of 2wd, and Sunday was the last four rounds of 2wd.
The first round of 4wd I was in the top 3 when I did a wheelie on the straight and crashed ending my run. From that race on I started to do better but my best finish in 4wd was a 3rd and I was 20th going into 2wd.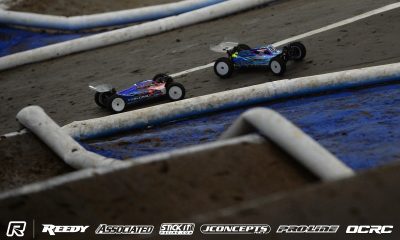 In 2wd I was in the top 5 in the first and second round but crashed on the same jump that put me back to 7th for one round a 8th for another one. Then I picked it up from there getting a 5th,3rd, and a first to end the weekend. After all the ups and downs throughout the weekend I ended up 18th overall.
Thank you to Kevin Palmer, Derek Furutani, Tracy Lahey, Dennis Palmer, Gayle Palmer, Kerry Lemos, and Mark Schroeder for helping me get to the races and always making sure I could have the best equipment. The next race is DNC in a couple of weeks. Thank you to my sponsors
#Kyosho #Customworksrc #Proline #Amain.com #Protekrc#Hobbywing#VpRacing #Avid #WilsonFineDesign #Ogio #Stickit1 #Hooked