Lots of RC action during the last 3 months for me.
July started off for me with a promotion of our RC club at a local festival. We had setup a small track and I had all my RC cars ready for anyone to try them out. During that day, there was well over 200 persons that were able to try an RC car, most of them for the very first time.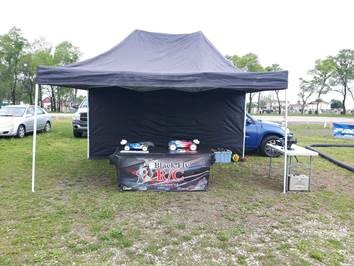 At the end of July was the 3rd round of the Maritime Series, at a new venue, Shady Pines Raceway, in Fredericton. I travel there the day before the race to help them out setup the lap counting system. The track is really well built, mostly for 10th scale as it doesn't have huge jumps but is very technical. It made for close racing. The surface was dusty with a good compacted base. The Hole Shot M4 tires were working really well.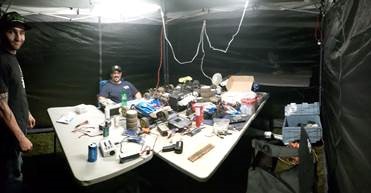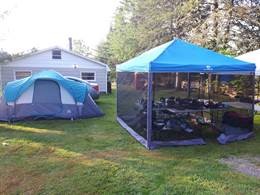 The next race for me was August 11, at my track; BlackFly RC. Really good turnout as usual. I took the opportunity to help out a young racer with his setup and letting him use one of my set of tires on his 2wd buggy. I was able to finish 3rd in 2wd Buggy and won 1/8 eBuggy and eTruggy.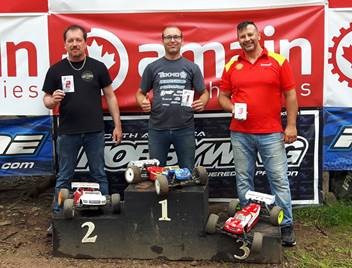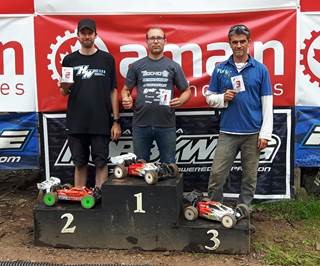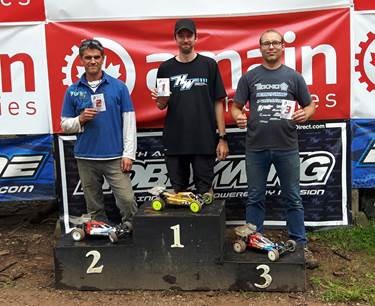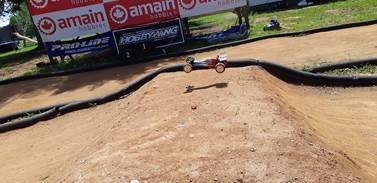 On August 15, for Acadian day, we decided to do some promotion again for our hobby and our local track. We setup a small float to ride in the parade. It was again the perfect occasion to promote our hobby.
Then, we went on to the final race of the Maritime Series, in Cap Pele RC Revolution Raceway. I needed a perfect race to get the series championship. I gave my best but barely missed TQ in both 8th scale classes (eBuggy and eTruggy). I secured the second place overall in the series. I've been using the Pro-Line Hole shot M3 for that race.
To finish August, we had a last-minute club race at my track on August 31. Lower attendance than we are used to but lots of fun and good memories. I stepped out of some races to let other racers race with my cars. It was a relax day and I was able to take the time to help some with their setups and also explain why I made these changes.
September here is always unpredictable weather. We had a few races scheduled but had to postpone or cancel some because of the rain, and the track being outdoor clay, with the temperature dropping, it is more difficult to dry it out after rain days. We were still able to have a race on September 15, some racers took the chance even with the risk of rain at the end of the day. Unfortunately for us, the rain started around 3pm and we had to call it a day. I was able to test some tires for damp clay surface. The Buck Shot worked amazingly.
Now that the outdoor season is almost over and some racers are preparing their cars for the indoor, I decided to take over a little project. Borrowed a 2wd buggy from a young racer and completely cleaned and rebuilt it, with fresh bearings and a new set of tires. He was really happy to see his buggy in a near new condition. Now, we are preparing for the last 2 outdoor race of the season and we will be starting our indoor racing soon enough.