The RedClay RC Race Club, in Stratford PEI, hosted the first race of the 2019 Maritime RC Racing Offroad Series on June 8, 2019. There was a heavy rain 2 days before the event that kept the track slightly damp for the race which held the dust down and grip up. The day started with very few clouds and a stiff breeze. In all, there was 55 total entries for this race.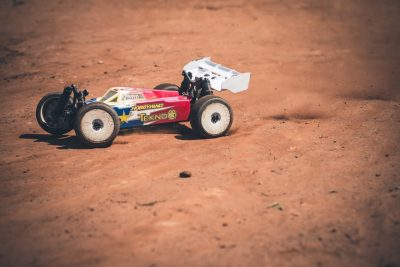 After a 4 hour drive to get to the track, I was able to get a few practice laps with my new Tekno EB48.4 (1/8 electric buggy), equipped with Pro-Line Buck Shot in M4. It felt really good for that type of track, which is a hard compacted clay base with some dust on the surface.
Qualifying went really good for me, as I was able to secure TQ after the second round in Buggy and same for Truggy.
For Q3, I decided to sit this one down and let another racer try my Truggy, equipped with Pro-Line Buck Shot in M4.
For the mains, in the Buggy class, I got hit at the first corner that sent me to 5th place, I just kept my pace and raced calmly and before I knew it I was just behind the leader. Just before the end of the second lap, the leader took a turn a little too wide and I was able to take the inside and at the same time, take the lead and kept it until the end.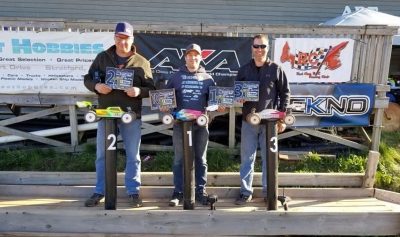 In Truggy, with only 5 of us in this class, there was enough room on this tight track for all of us. At the start, I was charged quickly by the other 4, and simply decided to give them the first corner, so I step aside a little bit to give us some space and prevent a pile-up. It was a clean start. After a lap I started to gain some time over them and quickly took the lead. I finished a lap ahead of the rest of the field.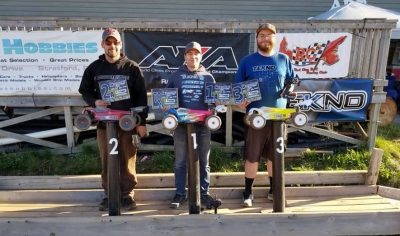 – Stéphane Doucet