This past weekend was the 2019 Manufactures Cup at Amain's Silver Dollar. There was 15 drivers and 36 entries in the pro class. In the open class there was 86 drivers and 169 entries.
The weekend start on Friday for open practice. The track was really wet after heavy rain the day before. With the track having these track conditions I went with M3 Hole Shots for practice. At the end of the day there was seeding rounds for the open class and more practice for the pro class. In the practice rounds I did more setup changes and had my Kyosho cars ready for racing. The first round of racing was a rough first round.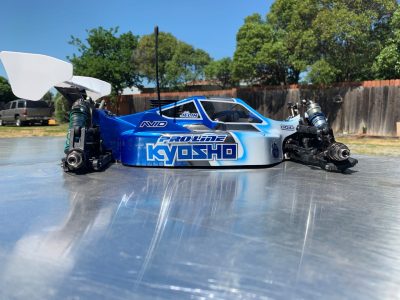 In truck I finished 2nd after leading for the first 7 minutes. In e-buggy I had problems and finished last. In nitro buggy I started out towards the front but crashed to much. Round 2 and 3 weren't any better. After those rounds I had no chance at a top 5 in any class. For round 4 I had changed my setup on my nitro buggy. In truck I finished 5th for the round, e-buggy I finished 2nd, and nitro buggy I finished 9th.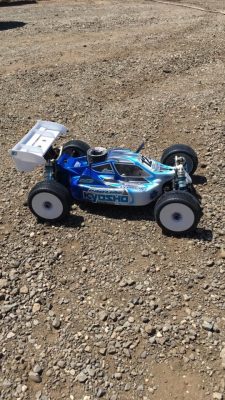 For the last round of nitro buggy I had changed my car and was doing 33.3 instead of 33.5, at the start I had a car in my rear wing and died trying to get off. Overall the weekend wasn't good in the racing but I learned lots of important things that will always help me!!!
#Kyosho #Proline #Amain.com #Protekrc #Hobbywing #VpRacing #Sanwa #Avid #WilsonFineDesign #Ogio #Stickit1 #Hooked
– CJ Jelin