The 2019 Silver State is over. The race was held again at the South Point Casino and hotel. The race was in DNC format. With e-buggy and nitro truggy on one day and nitro buggy the other.
There was 600 entires, 295 drivers. The event started on Wednesday with open practice/ seeding for all three classes. For the first practice I ran m3 Hole Shots due to the track being fresh. My cars were really good going into seeding. In truggy and e-buggy I struggled to get 2 good laps together. In nitro buggy I didn't struggle and was 7th after seeding. For qualifying in truggy I struggled. In the first round I was on a good pace when my truck flamed out. Round 2 of truggy I had a 12th for the round. In round three I had to many mistakes. After this I was 10th in the b main. Round 1 of e-buggy qualifying I was on a really good pace but a couple mistakes but me 8th for the round. Round 2 I struggled more and was 14th for the round. The final round of qualifying for e-buggy was a important one if I wanted to make the main. I tried to hard and ended up with another 14th. This would put me 3rd in the b main. Pro nitro buggy qualifying, taking my knowledge from e-buggy and truggy. I setup my car for a rough track for qualifier number 1. Doing this I went on to get a 11th for the round. Round 2 I had changed more of my setup for the rough track. These setup changes helped me a lot to get a 8th for the round. After the first 2 rounds of qualifying I was 8th overall. For round three I struggled a little trying to get a better spot to start for the main but just went in the wrong direction. I still was able to make the main in 12th. The truggy b main was a 20 minute main and the top three where going to bump into the main. On the first lap I was trying to go around a crashed car when I was hit right into the crashed car. From that point on I couldn't catch back up and ended up finishing 6th. The e-buggy a main I started 3rd and was there for the first couple laps. Then I went back to 6th and came so close to catching back up to 3rd but rolled it over at the end and finished 5th. The last race of the weekend was the pro nitro buggy a main. I was feeling really confident in my car that I could win and went into the main feeling like that. I knew that starting 12th was going to make it even harder to win but I didn't let that stop me. The main started really good and I was in the top 10 after a couple laps and was staying right with the big group of cars. I had a mistake and fell back a little but was on them again. This was all happening during the first 11 minutes of the main. The lap I was going to pit my car randomly died and it still had fuel. At that point I was more focused on finishing the main and finished 13th after the hard 45 minute main.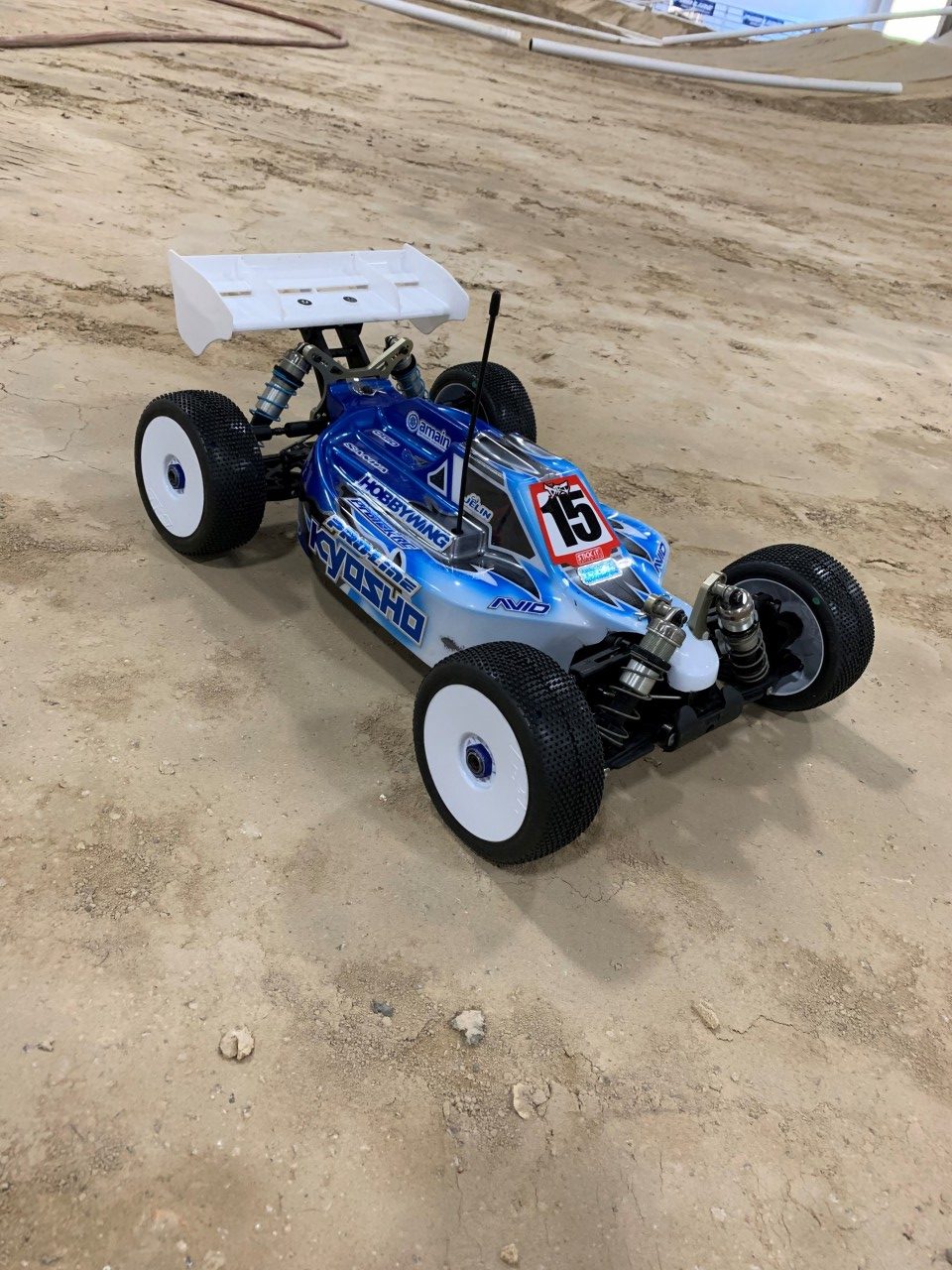 Thank you to everyone that helped me this weekend as well Kyosho , Pro-Line ,Amain.com ,Protekrc ,Hobbywing ,Vp Racing ,Sanwa ,Avid ,WilsonFineDesign ,Ogio ,Stickit1,Hooked.