The final Round of the German 1:8 Buggy Nationals where held in Osterhofen, just over 1 hour from Munich.
Jorn Ran Pro-Linen Slide Locks to Victory!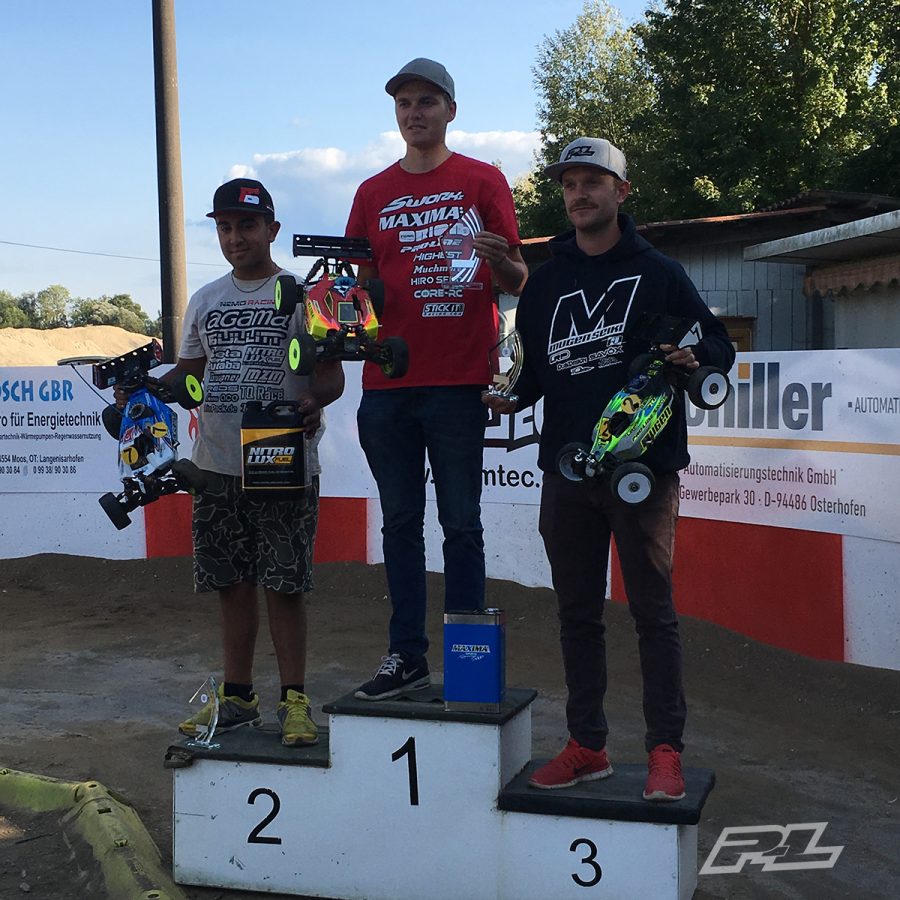 Overnight rain made the track very soft when practice started on Friday and more small rainshowers over the day didn't help. We got a couple of practice runs in, but the track conditions changed all the time. Going into qualifying on Saturday I decided to ran BuckShot in M3 to get a 2nd in Round 1. Together with a 3rd place and a TQ in the final Round of qualifying I was able to qualify 2nd overall. For Sunday the weather looked a lot better and no more rain. The track now got a pretty good groove and were in perfect conditions for the semi final. I was able to win my 20 minute semi final. For the main final I chose SlideLock in X2 as the track was now hard packed and tire wear got much higher then before. It was the right call, as I could take another victory. My tires had plenty of tread left, with most of the others had slicks.
I am really happy to take another German 1/8 Buggy title with Pro-Line tires.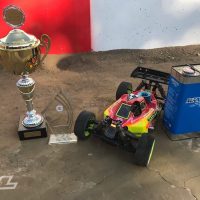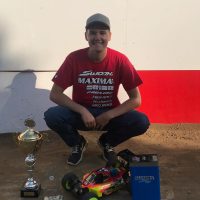 Pro-Line products I used:
6031 Tire Glue
9062-02 BuckShot (qualifying)
9064-002 SlideLock (final)
2702-02 wheels yellow
3473-00 Predator body