Well summer is here and so is the hot weather and 1/8 racing. I traveled a couple of hours south to the Next Level RC 2018 Midwest Nationals Spring Nationals race. It was almost 100 degrees.
I raced 1:8 Nitro Buggy and Over 40 Nitro Buggy. The track was hard packed and a groove started to form.
I decided to run X2 Fugitive Lites for the quals and Mains.
This race used a unique format. We ran 2 qualifiers and double Mains for all classes. In over 40 I was able to TQ and Win both A-Mains.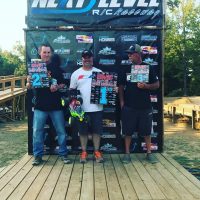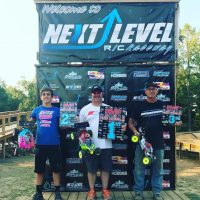 In 1:8 Nitro Buggy I qualified 3rd behind Nate Jaskot and Jonathan Burkhalter. In the first main, Nate and Jonathan had issues and had to retire. I missed my pit stop and flamed out but made my way back into second. In the second Main, it was a fight between Nate and I.
I was able to come out on top giving me the overall win.
-Colton Kiefer