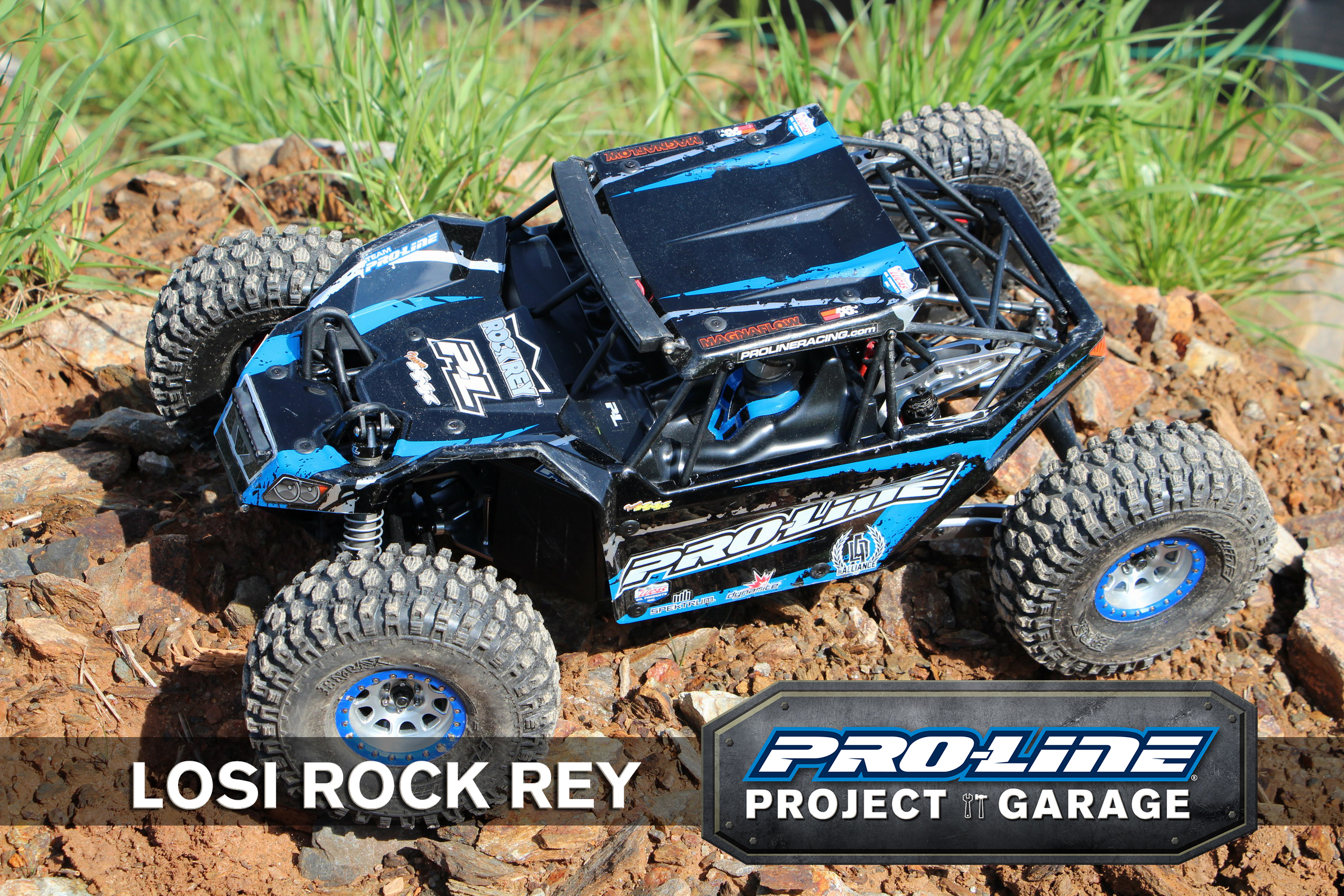 Losi's Rock Rey has quickly grown to become one of the most revered Rock Racing rigs right out of the box. Its Fast, Tough and provides hours of bashing / racing with very little if any down time. As all rigs, The Losi Rock Rey can use a little help in the traction / suspension department at Pro-Line Racing as we have the answers.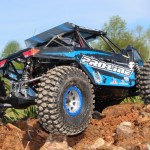 Wheels and Tires
The stock Tires can be greatly improved to give you more traction in both Straight line speed and traction over obstacles. For this, a Set of #10132-14 Hyrax 2.2" G8 Rock Terrain Tires were mounted to a set of SSD00154 2.2" D Hole P-L Spec wheels. These wheels were specifically designed to fit Pro-Lines thicker bead 2.2″ Rock Crawling tires.
The Hyrax Tires have a futuristic Step Tread Block design containing multiple sipes for incredible tread flex with more forward tread gripping edges while not sacrificing straight line speed or cornering.
#6176-00 2.2" Dual Stage Closed Cell Inner / Soft Outer Rock Crawler Foams were used to add further support / stability to the tires .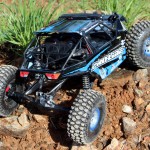 Suspension
Pro-Line 6275-00 Powerstroke XT 5" performance shocks were added to the rear suspension The rear shocks were reduced to 4 1/2" OAL by adding 1/2" internal Limiting spacers. The lower silver springs were replaced with Pro-Spec lowers from the #6308-22 Pro-Spec Spring Kit
Pro-Line 6063-01 Powerstroke shocks were installed up front. The stock dual rate springs were substituted wit ha singe Green Rear spring from the 6275-00 Powerstroke XT Packaging (Extra springs come with the XT Shocks). For shock oil, you'll want to experiment with thicker 50wt to 60wt oils to dial them in, The truck is a little on the heavy side so the thicker oils will further help w stability.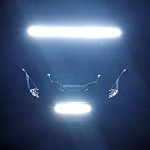 LED Lighting
Since I do Lots of night driving, a #6276-02 6" Super-Bright LED Light bar kit was added to the roof and a #6276-00 2" Super-Bright LED bar was placed inside the front nose. Wired to a 3S battery, these light provide an amazing amount of light for any and all night time adventures.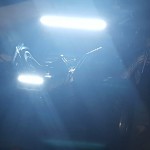 Other Upgrades from Our Technical Partners
Other upgrades to this vehicle include many of Losi's aluminum upgrade parts such as the servo mount, upper links, lower Trailing arms, upper link mounts, and chassis brace. A Castle Monster Mamba speed controller regulates the power to a Holmes HobbiesPuller Pro BL 45OOKV Brushless Motor. You can see the full list in our Parts Section at the end of this article below.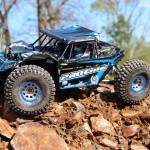 CONCLUSION
The Rock Rey is an amazing platform right out of the box. It handles great and its durable which is great news since you can spend your time upgrading and not repairing. Our Tires and Shock add greatly to its performance and will enhance the stability and control even further. If you dont have a rock Rey, you should definitely put it on your list and be sure to put out perforce upgrade on your list as well!
Thanks for reading and hope you enjoyed the article!
Parts List
Castle Creations
Holmes Hobbies
Puller Pro BL 540 Standard 4500KV
Losi
LOS331001 Aluminum Steering Servo Mount
LOS331002 Aluminum Bellcrank Servo Saver
LOS331003 Turnbuckle Set
LOS331004 Rear Upper Link Set
LOS334002 Rear Axle Upper Track Bar Mount
 LOS334003 Upper/Lower Bulkhead Track Rod Mounts
LOS334004 Aluminum Shock Tower Set
LOS334006 Aluminum Lower Rear Trailing Arms
Pro-Line Racing
6063-01 Powerstroke Shocks (Rear)
6063-05 Powerstroke SC, Universal Shock Mounting Kit.
6176-00 2.2" Dual Stage Closed Cell Inner / Soft Outer Rock Crawler Foams.
6275-00 Powerstroke XT Shocks
6276-00 2" Super-Bright LED Light Bar Kit
6276-02 6" Super Bright LED Light Bar Kit
#6308-22 Pro-Spec Spring Kit
10132-14 Hyrax 2.2" G8 Rock Terrian Tires
ProTek
PTK-370BL "Black Label" Waterproof High Torque Brushless Servo
SSD
SSD00154 2.2" D Hole Wheels For Pro-Line Racing Tires