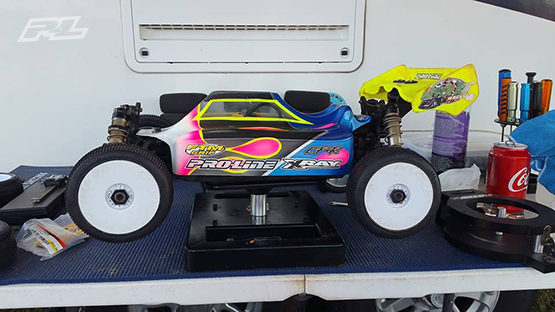 October 20th to 21st we made out way to Southside RC Complex for round6 of The Force Series. Allen was able to practice all day Friday and get some good runs in on his Xray XB8 and Pro-Line Racing Tires.
We finally got to try out the Buck Shots. They are some great tires.
Felt like these would be the tires to use. Come Saturday morning we went out for round 1 of Qualifiers. Didn't have the run we wanted finishing in 8th place on our Buck Shot M3's. Car was not turning to good in the turns. was pushing. So after that round we went thru the car and made some adjustments. Come to round 2 of qualifiers we went out on the Buck Shot again. Allen rand about 25sec faster race time than before. Car was going in the right direction with the adjustments we made. With the 2 finishes in the qualifiers that would put us starting 1st in the C-Main. The track surface really changed so I felt that the Pro-Line Fugitives would work better. The tires were definitely the choice for that round. Started 1st and finished 1st and bumping him in to the B-Mains. Starting 11th in the B-Main Allen had a lot of work trying to get around a lot of fast racers. Highest he would get was 7th place and had some trouble getting around others giving him a finish of 10th place in the B-Main. He has improved a lot in the series with this being his highest finish so far.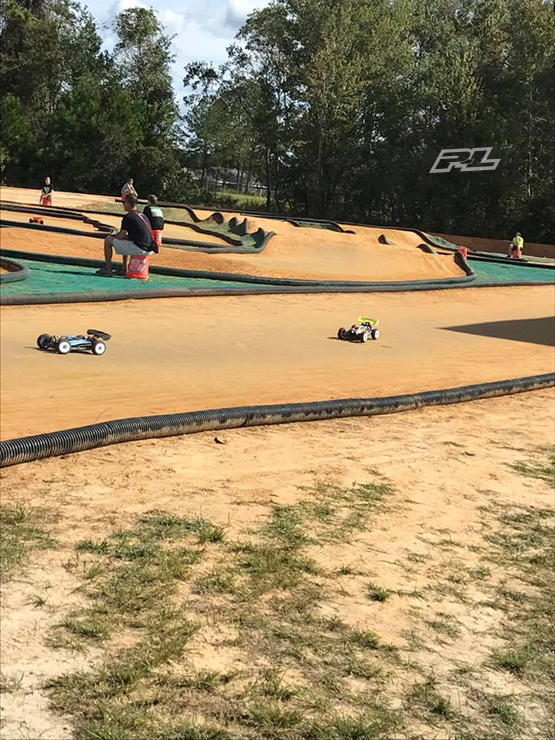 His Pro-Line Xray E-Buggy ran great all weekend and were happy with his results. Our next round of the Force Series will be November 17th-18th at River Rat Rc.
Would like to thank our sponsors Pro-Line Racing, River Rat Rc, FTM Grip