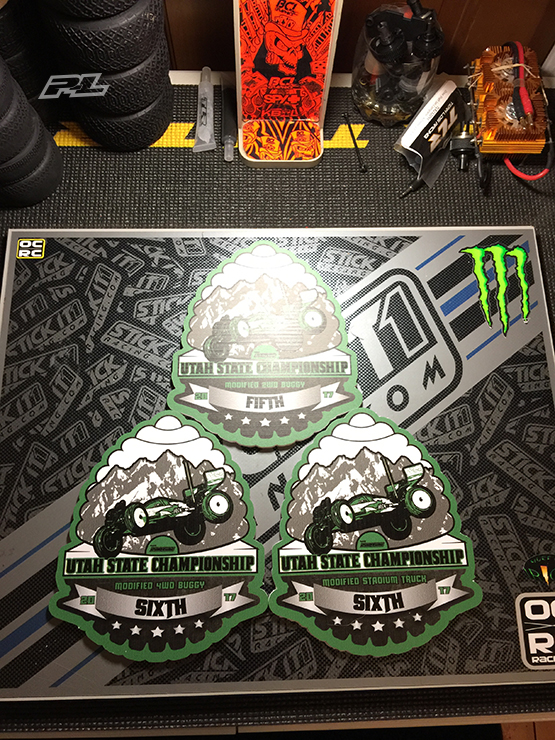 This weekend I raced down at IRCR for the Utah State Championships put on by Pro-Line. It was a two day race with Friday having open practice. Friday after work I headed down and tried to get in some practice and break in Tires. My original plan was to only run 2WD and 4WD Mod Buggy. Saturday I decided to run Mod Truck as well.
The race format was 3 rounds of qualifying with qual points being used, triple A-Mains for Mod and Expert Stock classes.
Pro-Line 2.2″ Electron Buggy Tires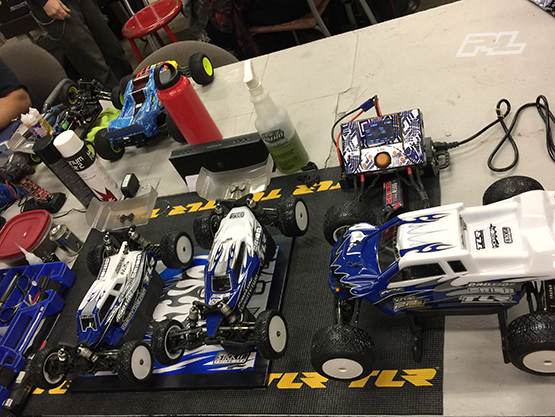 After qualifying I was able to end up 2nd on Mod truck, and 5th for both 2WD and 4WD Mod Buggy.
For Sunday I had some up and down luck. In Mod truck I broke on lap 2 and finished up 6th. In 4wd Mod buggy I broke in A1, rough 8th in A2, and a 2nd in A3 which put me 6th overall. Lastly for Mod 2wd Buggy I was able to finish were I qualified 5th with a 7th in A1, 5th in A2, and 4th in A3.
I had a good time overall and it was nice to relax and get some racing in at the same time. As always thanks to my awesome sponsors,
TLR, Orion, Pro-Line Racing, Spektrum , Schelle, Stick it 1 Racing, Stiky Liks, Hobby Action, Horizon Hobby
TLR cars worked awesome.
Orion electronics had great power
Pro-Line Tires made for fantastic grip all weekend.