At the end of June I was asked to give a presentation for our Jr Police Academy. There were approx 60 kiddos signed up. Every kid was able to drive the Pro-Line PRO-2 with the Pro-Line Street Fighter tires.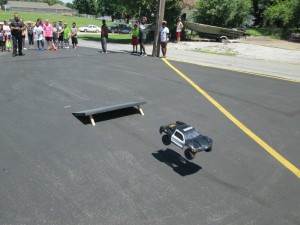 They were very excited to ramp this RC and to have the PRO-2 soar over them.
The Pro-Line Pit Mats came in handy for the kids to sit on top of the HOT asphalt.
Thank you again for all your support with bringing kids and police together through the hobby of RC.