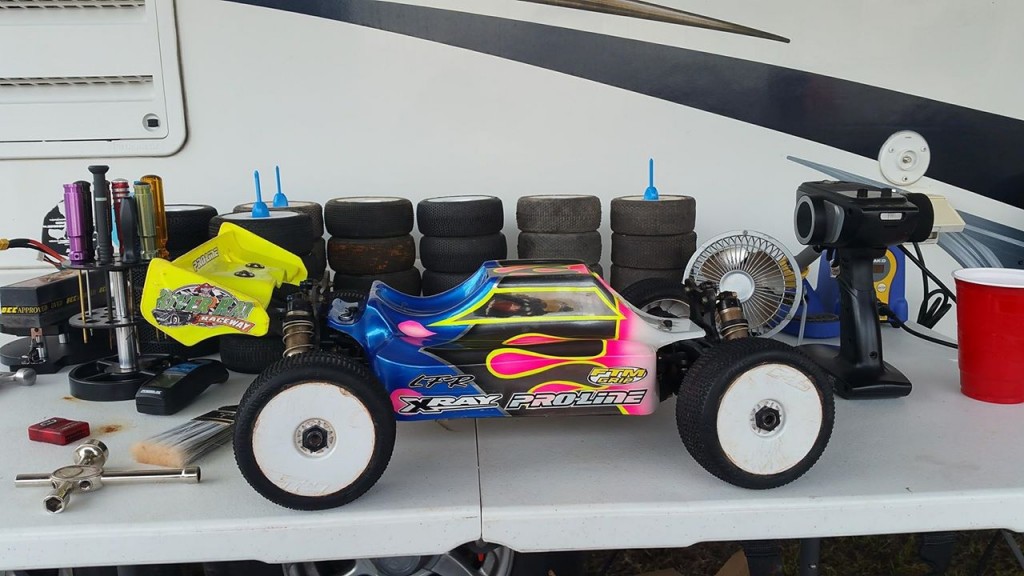 We made our first trip to Lake Park RC for The Force Series. We arrived late Friday night to the track and looked over the track and talked to some friends about the track conditions. Since we did Got a bit to late for practice so they could do repair and prep to the track for the morning.
Come Saturday morning we woke up at 7am and got ready to do some practice runs. We started with using M3 Blockades. Track was real loamy in the morning.
By the time of qualifying track was totally different. Allen started and as he came back around to the start and finish line we had something come apart in the steering. So that took us out of round 1 of qualifying.
Come round 2 of qualifying we put on M3 Hole Shots and they were really awesome on the track.
You could just see the difference in the handling, But did not give us the finishing position we wanted of 8th place.
With the 2 finishes in the quals that put us in the C main, We stuck to the M3 Hole Shots and right after we got up to the track the weather changed and felt cooler and started to drizzle just a bit. The tires we good in some parts of the track and real loose in other parts so that left Allen with some loose driving conditions to deal with and gave him a 9th finishing position in the C main and not able to bump.
The Xray XB8e ran good and Pro-Line Tires were great.
We will get prepared for the next round. We are having a great time to finally get around to all these tracks we have never been to before and race with a lot of fast drivers.
Would like to thank all our sponsors for helping us out.
Pro-Line Racing, River Rat RC, Conkeys Hound And Hunting, Affordable Exterior Solutions, Psycho Magnets, Barnes Farm, RMG Mortgage, Barnes Fertilizer and Gordon Dental