Force Series Round 1 @ Triple Nickle Raceway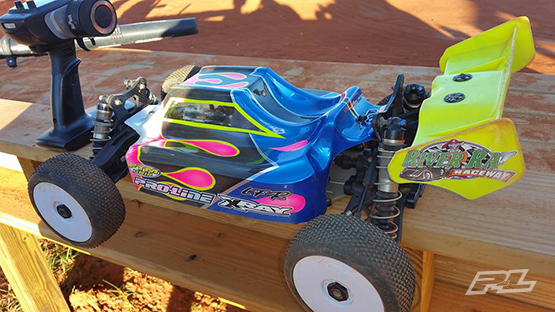 Well after taking some time off to get things together after 2016. We started to see what races we wanted to do for 2017 season. We have been wanting to get out to more tracks that we have not been to before. So after looking around we decided to do The Force Series which is 9 races this year with 2 of them out of state in Georgia.
We made our way down to Bartow for round 1 of The Force Series at Triple Nickle Raceway. This was a new track to us and unfortunately we were not able to get to the track the night before for some practice. So we got the car ready in the morning for round 1 of qualifying.
We put on some Pro-Line Blockades M4.
He was running good got up to 4th at on point and then had some trouble off of one of the jumps and ended up finishing 7th.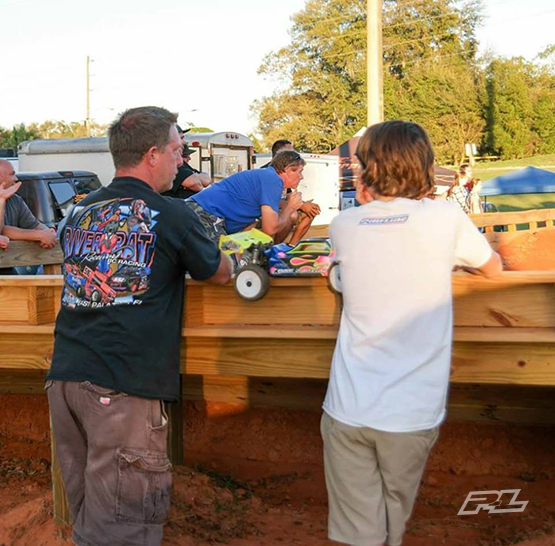 Before round 2 of qualifying we made quite a few adjustments on the car. We stayed with Blockades M4 for tires this round too. Starting in 8th position made it up to 3rd in the first lap. But trouble came again and lost some more positions. Finished round 2 in 6th. A lot of fats racers and if you have 1 mistake they are right there to take that position away.
So with the two finishing positions put us starting in 1st in the D-Main. We decided to put on some Pro-Line Switchblade M4. Running really good lead the first 3 laps and went down to 3rd and back to finishing in 2nd place to make the cut to jump to the C-Main just in time when his battery came disconnected on last lap when race finished. So come to the C main Allen starting in 11th. He ran really good just not enough to bump to the B-Main with a finishing position of 6th place.
We had a great time and learned a lot. We can not wait to see all the new tracks that we have not been to before on The Force Series. We are ready for Round 2 of the Series at Phil Hurd Raceway in Savanah, Georgia.
We would like to thank our Sponsors Pro-Line Racing, River Rat RC, FTM Grip, Psycho Magnets, Barnes Fertilizer, Conkey's Hound and Hunting Supplies, RMG Mortgage and Affordable Exterior Solutions