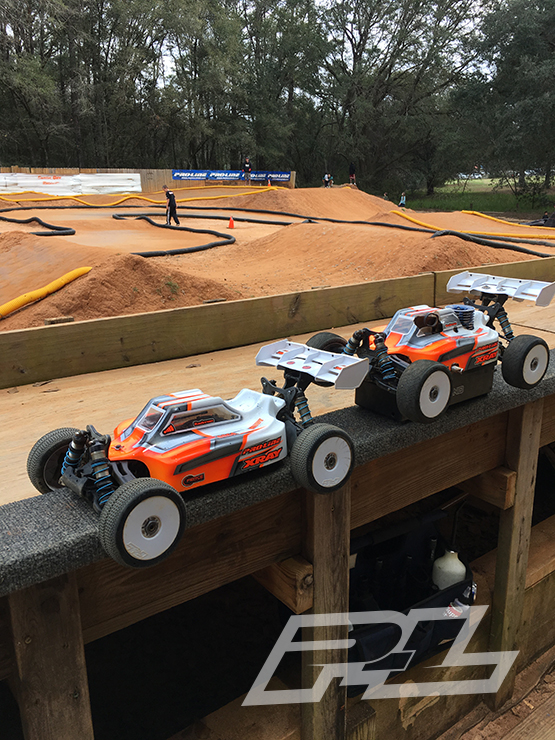 Yesterday My dad and I traveled to Tallahassee, Florida for their monthly club race. With no other 1:8 races going on in Florida there were 75  entries and some of the top racers around.
In Electric Buggy I started off with Pro-Line M3 Blockades and the Buggy was dialed in the first qualifier taking second missing TQ by 2-seconds. In the second qualifier I chose X3 Blockades and the Buggy was a little loose and the track got faster dropping me down to 5th overall with 29 in the class. In A1 Main I went back to M3 Blockades and it was not a choice dropping down to 7th but made the change in A2 to X3 Diamond Backs and worked my way to 3rd placing 4th overall. 
In Nitro Buggy I ran started off with M3 Blockades as well and qualified 4th in the first qualifier with a really strong X-Ray Buggy. In the second qualifier I went with X3 Hole Shots but I made a few mistakes that cost me some time. I started 6th out of 24 in the 25 min a main. I went to X3 Fugitive Lites but was not a great choice as the temperature changed and the sun went down. But I still managed to stay smooth and brought home a 4th place finish. If I had to do it again I would have went back to the X3 Hole Shots but I learned and will make that decision next time for sure. Thank you for the continued support!
Thanks,
Blake Raulerson