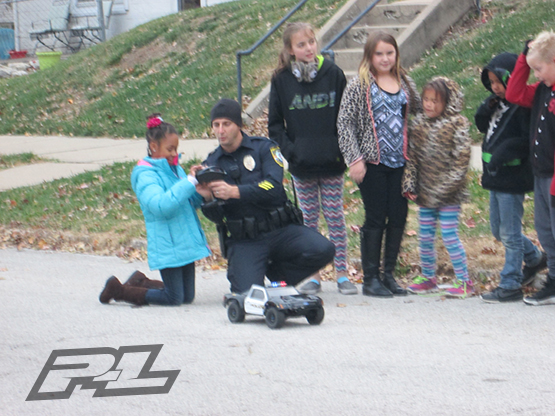 We had our first snowfall yesterday in IL!  I'm pretty sure people forget how to drive when the pavement if covered so they decide to hit things!
Last Friday I went to one of our youth centers for at risk kids, The Parsons Center.  They loved driving the Pro-Line PRO-2 and I also tried out my new ramp I built to honor fallen officers (The Thin Blue Line).  So I kinda incorporate the meaning behind the ramp paint scheme into these presentations as well.
Thank you again for everything you have done for me.
Take care and God Bless you,
Matt Hermsmeier
RC CopStop