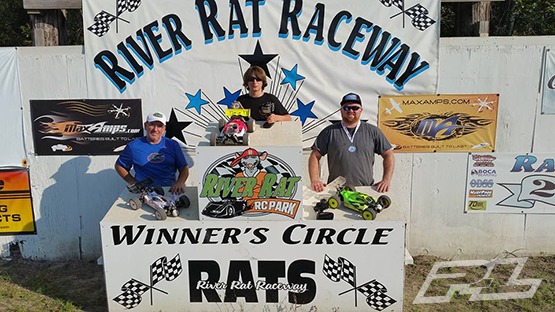 October 1st, As we made our way to River Rat RC Allen decides to run his Xray XB8e.
He went out for a little practice and car felt real good on Pro-Line Blockades, So we decided to take the car in and look it over and get it ready for the Quals. He ran real good in the 1st Qual and took TQ.
In the 2nd Qual got knocked out of TQ and finished 2nd. Come to the Mains Allen started in 2nd place. It was a close race between 1st and 2nd the whole race. One little bobble with either one and that would give the other a chance to pass. The pressure was on both for sure.
Allen's Xray XB8e ran great all day on Pro-Line Racing Blockades, and at the end of the race Pro-Line driver take 1st ( Allen Kosier) on podium in 1:8 E-Buggy.
Thanks #prolineracing, #riverratrc, #ftmgrip