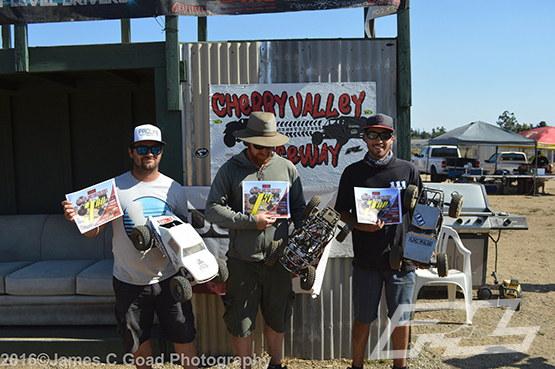 It was a super hot day that I believe it was like 105 at the track. Heat one for my 2.2 Comp Pro Rig was sure interesting with braking both lower links and still being able to drive but pulled off to not break anything else. The Yeti heat one I was in 3rd till something over heated and wasn't able to finish the race and the same thing happened in heat 2 so I didn't run the main. Heat 2 for 2.2 Comp Pro was great as I just ran a conservative race and got in great fast laps and got third which put me in the 3rd starting position for the Main.
The Pro-Line BFG KR2 are still going great and I cant wait to try the KO2 on the track for the next race.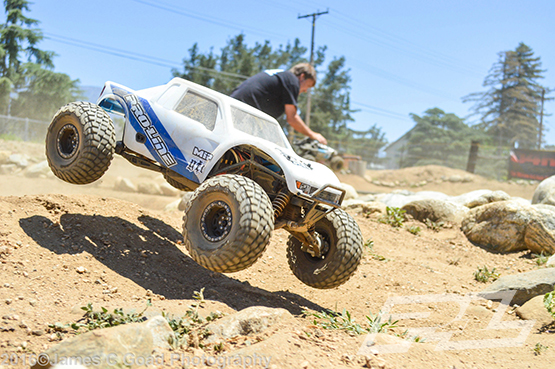 The Main event went great as well with a hole shot and lead the first lap. Had a little hick-up in the rocks and got set back to 3rd. I stayed with the lead group till I hit a rock funny which pitch me off track and unfortunately no corner marshal saw it happen so that put me back a long way. I got back up to 3rd and and held it for the 3rd place finish.