Past weekend we had our race 2 of Colorado Series in at Hobbytown USA Track in Longmont, CO. Joey "TheDirt" came out and build us beautiful track that was flowing and fast for this event.
Saturday morning we had a bit of rain that watered the track perfectly and qualifying began of to a good start. I ran Pro-Line Hole Shots X3s on the Buggy for all three qualifiers and after qual points were added I locked in the 4th spot on the grid for the main. In Truggy qualifying, I used Pro-Line X3 Suppressors and set my Truggy a little softer on the suspension due to smooth surface on the track. After 3 rounds of qualifying I was able to lock in 2nd spot on the grid just .400 of a second short of TQ. In the Truggy Main I made few mistakes and got caught up in some traffic in the end to finish in 2nd spot on podium and get the fastest lap time in the race.
Buggy Main didn't go so well. We had a downpour of rain just 3 laps in to the race and car had some extra pounds of mud caked on it. Due to the mud my car flamed out 2 times and set me back some laps. After the rain had settled a bit and the track got little dryer my M3 Hole Shots had cleared some mud of of them and I was able to push the car from almost last place to finally finish 3rd on podium.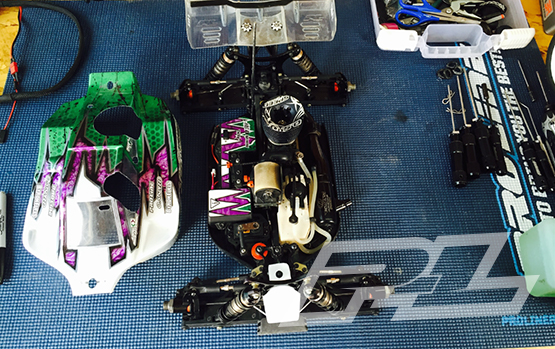 Overall the both cars were amazing to drive with Pro-Line X and M compound Tires. I wish I didn't make some mistakes that I had but it was a great event and we had a blast on The track that Joey built for us.
Thank you Very much for all the support.
Thank you John and Heather Martin, Joey TheDirt and Hobbytown USA for a beautiful track and amazing event.

On to the next!
Adnan Addy Musaefendic