Check out this latest issue of the Pro-Line Hole Shot Newsletter – October 2023!
This month features the long awaited body option for the ARRMA® Mojave™ 6S, the Maxxis® Trepador® 1.9″ Tires and more Big Bore Scaler Shocks for AX24™ & TRX-4M™.

One of the most famous Baja 1000 trophy trucks, The Riviera Racing "Black Diamond" 1997 Ford® F-150 is now available for your 1/7 ARRMA® MOJAVE™ 6S!
The 1997 Ford® F-150 is a legendary platform in the off-road Trophy Truck world. Pro-Line has captured the nostalgic and majestic body lines of Mark Post's Riviera Racing truck with ultimate scale realism, while fitting it perfectly to the extreme desert-bashing monster that is the Mojave™ 6S. The Iconic Riviera Racing blacked-out style is set off with Metallic Gold sponsor decals, scale details, and number plates. This body is made in the USA from Black Polycarbonate, with no painting needed. Just apply the pre-cut Riviera Racing decals and start ripping. Pair the F-150 with the Mirage TT Belted Tires (PRO1022410) for the ultimate upgrade in both style and performance for your Mojave™ 6S! Also, available in clear to paint up your own race scheme!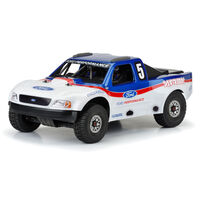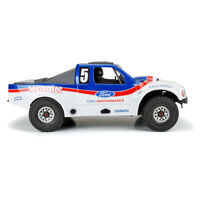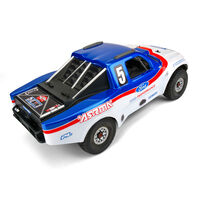 Pre-Cut 1997 Ford® F-150 Trophy Truck Clear Body
for ARRMA® Mojave™ 6S
PRO361817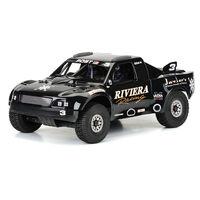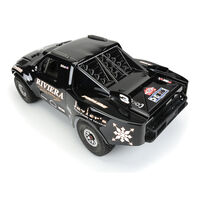 Pre-Cut 1997 Ford® F-150 Trophy Truck "Riviera Edition" Tough Color (Black) Body
for ARRMA® Mojave™ 6S
PRO361818

Designed to conquer the most extreme off-road terrain with ease, the Trepador® is Pro-Line's first 1/10 Maxxis® tire!
Coming in at a massive 4.9″ tall, the Trepador® raises the bar for oversized, high-performance rock crawling tires. Pro-Line's design engineers captured all the unique features of the Trepador® M8060 tire: the ultra-aggressive sidewall for excellent traction on sand and rocks, the multi-curve tread siping for improved traction on loose dirt and slippery terrain, and the unique tread element arrangement that ensures uniform contact area for maximum contact patch. They're molded in Pro-Line's legendary G8 compound to give you the confidence you need on any rock terrain.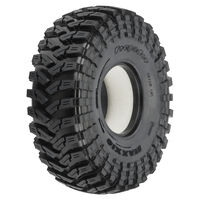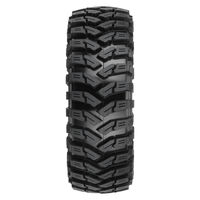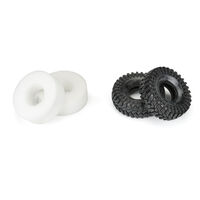 Maxxis® Trepador® 1.9″ G8 Rock Terrain Truck Tires
for Front or Rear
PRO1022714
——————–

Just like our best-selling 1/10 version, these miniature Big Bore Scaler Shocks feature CNC machined Aluminum Shock Caps, Threaded Bodies, Bottom Caps, and Polished Steel Shock Shafts for added style and durability over the stock shocks. The large 5mm bore shock bodies allow the shocks to function as true performance Big Bore Shocks due to the larger oil volume. A double O-ring seal on the main shaft eliminates leaks and provides a smooth, low-friction shock action. The long-travel 50mm length is a direct replacement on the AX24™ but can also be used as an extended-travel option on the SCX24™!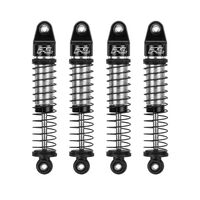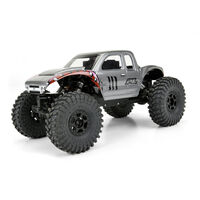 Big Bore Scaler Shocks (50mm)
for AX24™ & SCX24™ Front or Rear
PRO639100
Take your TRX-4M™ to the next level of performance in Pro-Line Style!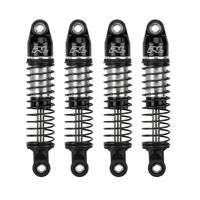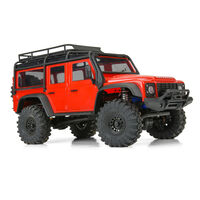 Big Bore Scaler Shocks
for TRX-4M™ Front or Rear
PRO639200