Check out this latest issue of the Pro-Line Hole Shot Newsletter – July 2023!
This month features some 2-wheel action with tire upgrades for the Losi® PROMOTO MX, a fast and furious Charger, some SCX24™ heavy weight wheels and a PROTOform USGT body!

These semi-slick Supermoto Motorcycle Tires completely change the look and handling of your Losi® PROMOTO-MX, providing superior grip on asphalt and other smooth surfaces. This allows you to carve better apexes, pop better wheelies, and rocket around your track, street, driveway, or parking lot with precision and style. They come conveniently pre-glued to a black Supermoto style wheel, which is smaller in diameter than the stock wheels to give your bike that true-to-scale Supermoto look.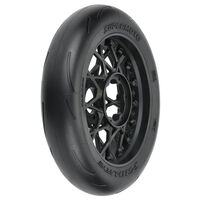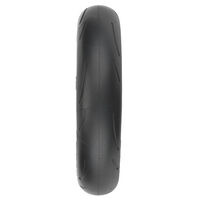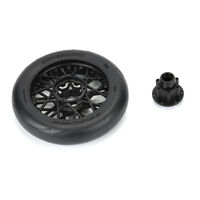 Supermoto S3 (Soft) Motorcycle Front Tire Mounted on Black Supermoto Wheel
for PROMOTO-MX Front
PRO1022210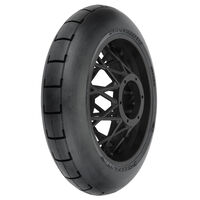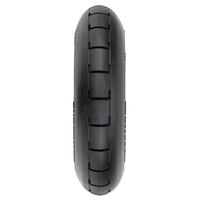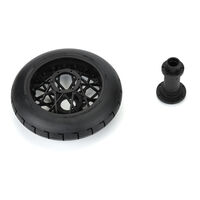 Supermoto S3 (Soft) Motorcycle Rear Tire Mounted on Black Supermoto Wheel
for PROMOTO-MX Rear
PRO1022310

Pro-Line's innovation team is proud to bring the competition-quality tire that you know and trust to the revolutionary PROMOTO-MX motocross bike. The iconic mini-pin Hole Shot tread design provides the optimum level of traction in dusty, hard-packed, and grooved conditions. The soft M3 compound and closed cell insert make the Hole Shot the ideal tire to smoke your buddies at the local dirt track! This tire is 100% focused on all-out performance, and it's especially effective when the track is watered.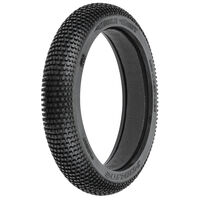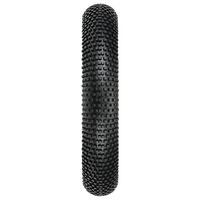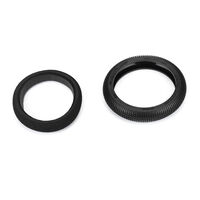 Hole Shot M3 (Soft) Motocross Front Tire
for PROMOTO-MX Front Stock Wheel
PRO1021702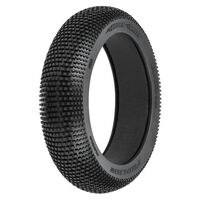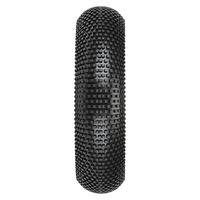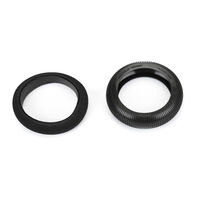 Hole Shot M3 (Soft) Motocross Rear Tire
for PROMOTO-MX Rear Stock Wheel
PRO1021602
———-

This officially licensed 1970 Dodge® Charger body brings true American muscle car styling down to 1:10 scale, completely transforming the look of your SC-based drag car. All the details of the iconic Charger are captured: from the oversized wrap-around bumper to the fastback roof line with a sunken-in rear windshield to the wall-to-wall grille with hidden headlights.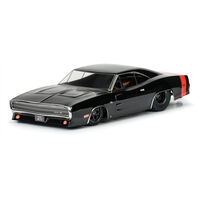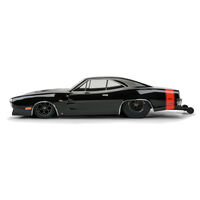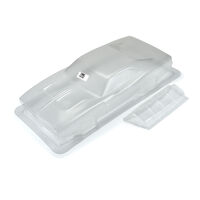 1970 Dodge Charger Clear Body
for Losi® 22S™ No Prep Drag Car & Other SC Based Drag Cars
PRO359900
———-

These little wheels are major heavyweights! Pro-Line's 1.0″ Rock Shooter wheels are CNC machined from Brass to give your SCX-24™ or other mini-crawler the lowest possible center of gravity. All three pieces of the internal bead-loc wheel are made of high-quality brass, for the most possible weight added!
The inner and outer faces of the retro style Rock Shooter are black finished for a sleek, stylish, and scale look. The overall weight per wheel is 36g, compared to only 4g for plastic Pro-Line wheels. This means you can add over 120g of unsprung weight for a full set of 4, which greatly reduces the number of backward tip-overs when scaling steep inclines.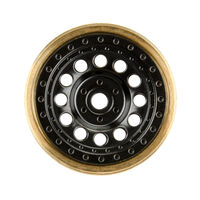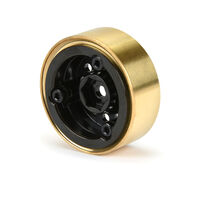 Rock Shooter 1.0″ Black Brass Internal Bead-Loc 7mm Wheels (2)
for 1/24 Rock Crawlers Front or Rear
PRO281200
———-

Introducing the PROTOform Venturi GT, a new contender in the popular USGT class that combines scale looks with all-out performance on the track.
Venturi GT takes inspiration from a new wave of hypercars, featuring a low-CG, cab-forward design sure to provide exceptional handling characteristics while also looking stunning on the track. The super low-slung hood and raised wheel arches give the Venturi an aggressive GT-style aesthetic, while the deeply sculpted side panels provide superior side bite and overall body rigidity. The rear wing features two trim lines: a lower 10mm tall line for USGT-sanctioned racing, and a taller cut line for no-holds-barred club racing where extra rear downforce is needed.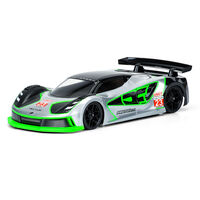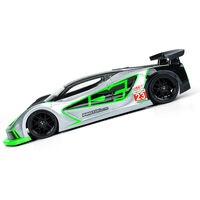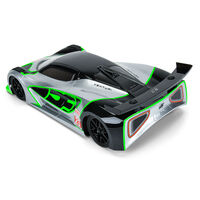 Venturi GT Clear Body
for 190mm TC
PRM159125