Check out this latest issue of the Pro-Line Hole Shot Newsletter – June 2023!
This month features a couple new products for Rock Crawlers along with a new tire for Desert Trucks!

Class 2 and Class 3 vehicles. Comp crawling is a growing part of the overall rock crawling movement and Pro-Line's Coyote body provides everything that competitors need while providing a fresh look out on the rocks. The Coyote features Late-80s Domestic styling with a pinched front end and a dove-tailed rear. The wheel openings have clearance for tires up to 4.85″ with no trimming needed, while the short overhangs provide a best-in-class approach and departure angle.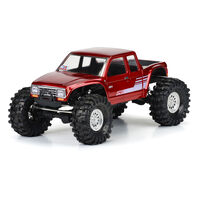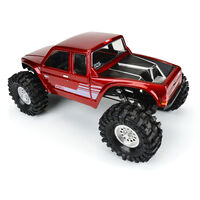 Coyote High Performance Clear Body
for 12.3″ (313mm) Wheelbase Scale Crawlers
#3617-00

The popular 305 NV style is now available in a sleek Silver & Black finish, with more offset built in to allow for a greater variety of tires! These machined 12-spoke aluminum wheel faces bolt up to your stock Axial® SCX6™ bead-lock plastic wheels to create the ultimate scale rock-crawling wheel. All the details from the 1:1 Method wheel are recreated in 1/6 scale, including the 2-tone silver & black anodized finish, engraved Method logos, and black center wheel-nut cap. The Method 305 NV wheel faces feature a 17mm Hex Pocket with +2mm offset, to give your SCX6™ tires more clearance around the steering links. Give your SCX6™ wheels the ultimate facelift with the Method 305 NV Bronze 2.9″ Aluminum Wheel Faces!
* Aluminum Wheel faces bolt to stock Axial® SCX6™ wheel backs using stock hardware.*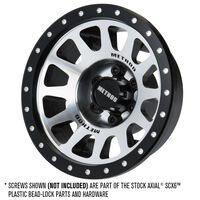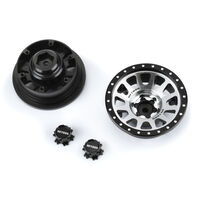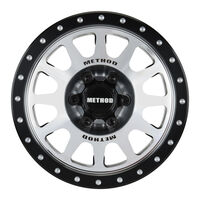 Method 305 NV Silver 2.9″ Aluminum +2 Offset Wheel Faces
for Axial® SCX6™ Stock Front or Rear Wheels
2814-00
———-

Pro-Line is proud to announce a tire and wheel combo for your large-scale Desert Truck! The Mirage TT is inspired by full-size trophy truck tires to create a super-scale look while also giving your rig the ultimate performance upgrade with Belted tire technology!
The Mirage TT tire is BELTED to handle extreme power and high speeds with ease. No tire ballooning here! These tires and new Raid 2.4/3.25″ wheels have been developed from the ground up to be lightweight and durable enough to handle extreme punishment, giving you the best all-around bashing experience possible. Our legendary M2 compound provides all the grip you need no matter what track, road, or bash surface you're driving on.
The Raid 2.4/3.25″ Wheel features a removable hex for ultimate versatility. Not only do the included 17mm hexes give you the option between the MOJAVE™ 6S and Unlimited Desert Racer® axles and offsets, but they also allow you to easily replace a damaged wheel hex without needing to replace your glued tires.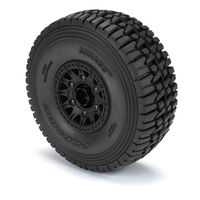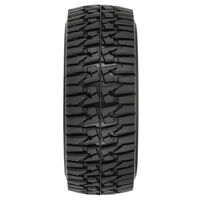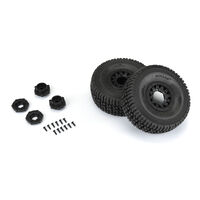 Mirage TT BELTED Tires Mounted on Raid Black 6×30 Removable 17mm Hex Wheels (2)
for Mojave™ 6S and UDR® Front or Rear
#10224-10