Check out this latest issue of the Pro-Line Hole Shot Newsletter – March 2023!
This month features Crawler products to choose your size : Small, Medium or Large! Also just released are some pre-painted bodies for LMT and Felony™ to freshen up your look.



Pro-Line's design engineers captured all the unique features of the Trepador® M8060 tire: the ultra-aggressive sidewall for excellent traction on sand and rocks, the multi-curve tread siping for improved traction on loose dirt and slippery terrain, and the unique tread element arrangement that ensures uniform contact area for maximum contact patch. They're molded in Pro-Line's legendary G8 compound to give you the confidence you need on any rock terrain. Each of these details has been faithfully recreated in 1/6 scale to fit the 2.9″ SCX6™ wheel.
For the ultimate upgrade, pair your Trepadors® with 2.9″ Dual Stage Foams (#6376-00).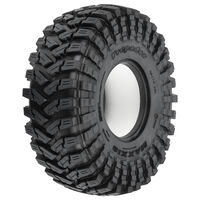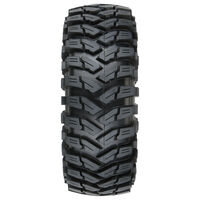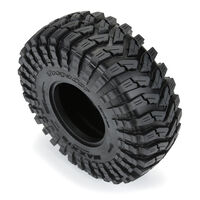 Maxxis® Trepador® 2.9″ G8 Rock Terrain Truck Tires (2)
for Axial® SCX6™ Front or Rear
#10221-14

Grave Digger® fans, get ready to incinerate the competition with this Special "Fire" & "Ice" Edition body for your LMT!
In 2019, the Grave Digger® team unveiled this wild paint scheme in the Fire & Ice Monster Jam competition. The world-famous Panel Wagon fans know, and love traded in his trademark black & green for 2 races only. Pro-Line has captured all the details of these stunning liveries for you to customize your LMT with a fresh look!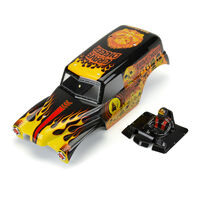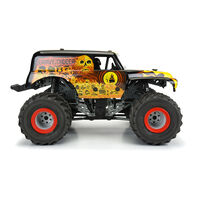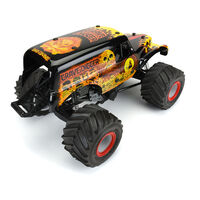 Pre-Painted / Pre-Cut Grave Digger® Fire (Red) Body
for Losi® LMT
#3593-12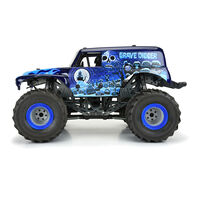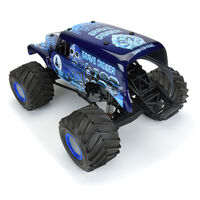 Pre-Painted / Pre-Cut Grave Digger® Ice (Blue) Body
for Losi® LMT
#3593-13
———-


Pro-Line's Cliffhanger High Performance body has become the go-to body for Class 2 and Class 3 vehicles at comps around the globe. Now you can get the performance and style of the Cliffhanger in a cab-only format. This 80s JDM-style single-cab design features a pinched front end and is ready for whatever custom-fabricated cage or bed you can dream up. The possibilities are endless!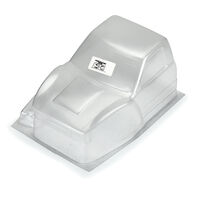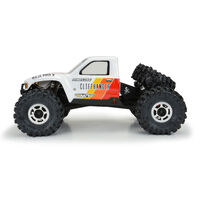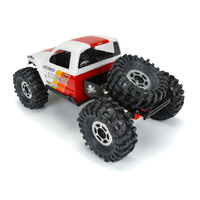 Cliffhanger High Performance Cab-Only Clear Body
for 12.3″ (313mm) Wheelbase Scale Crawlers
#3615-00
———-


This officially licensed 1967 Ford® F-100 Clear Crawler Body blends scale looks with competition-specific features to give your 12.3″ wheelbase crawler the best of both worlds on the trails or at your next comp crawl. The retro-classic truck has been carefully sculpted with realistic details that recreate the lines and squared-off style of this iconic truck. Oversized wheel openings and slightly tapered front and rear sections increase hill-scaling clearance, while the drop bed meets scale point rules.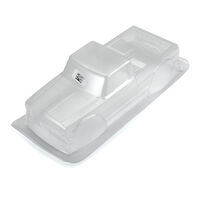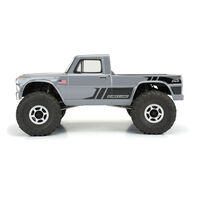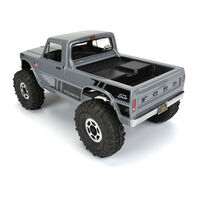 1967 Ford® F-100 Clear Body
for 12.3″ (313mm) Wheelbase Scale Crawlers
#3613-00
———-

Pro-Line is proud to introduce the latest and smallest addition to our popular line of Rock Crawling Performance Foam Inserts: the 1.0″ Dual Stage Closed Cell Inner/Soft Outer Foam for small-scale crawlers such as the SCX24®!
Pro-Line's inner inserts are made from lightweight blue Closed Cell Foam while the outer is made from Soft Open Cell Foam. When combined they are perfectly sized for Pro-Line's 1.0″ Rock Crawling Tires. The Soft outer foam provides maximum grip while maintaining a fully supported sidewall from the inner Closed Cell foam for maximum side-hilling performance. These inserts are perfectly contoured to correctly match the shape of Pro-Line's tires for improved tire performance and appearance.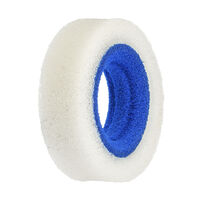 1.0″ Dual Stage Closed Cell Inner/Soft Outer Rock Crawling Foam Inserts (4)
for 1.0″ Rock Crawling Tires
#6169-00
———-

PROTOform is now offering the popular Chevy® Corvette™ C8 in a factory pre-painted option to you can hit your local street bash spot quicker than ever, in style!
The officially licensed body is the ultimate aerodynamic upgrade to the popular Felony™ platform, whether you are making speed runs on the back roads or drifting in the parking lot. All the exceptional details of its 1:1 counterpart including aggressive cab-forward design, sculpted side doors, and vents are captured using the latest in 3D CAD and 5-axis milling technology. It's pre-painted in stunning Rapid Blue with Black racing stripes for a factory look. Also included are a custom add-on front splitter and rear wing to complete the super-scale look.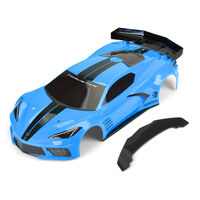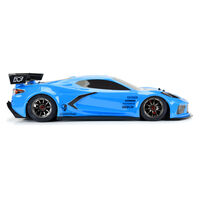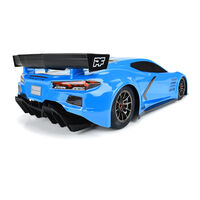 Pre-Painted / Pre-Cut Chevrolet® Corvette™ C8 (Rapid Blue) Body
for ARRMA® Felony™
#1577-13