Check out this latest issue of the Pro-Line Hole Shot Newsletter – December 2022!

Merry Christmas and Happy New Year!
Santa has a bag of goodies for this month that include Drag Racing Special Edition bodies, a Kraton™ 8S vintage Ford F-100 body, a new 1:8 Buggy tire and a bunch of Rock Crawler items!


This old-school Ford® F-100 body, now for the ARRMA® Kraton™ 8S, completely transforms the look of your truck, featuring a custom hot-rod style extended cab, aggressive fender flares, and the iconic old-school chrome grill of the '56 blue oval fan favorite. Pair the F-100 with the Menace 5.7″ Belted Tires (#10205-10) for a true street machine combo!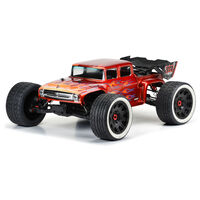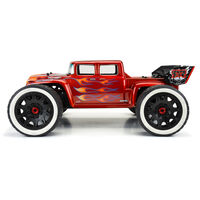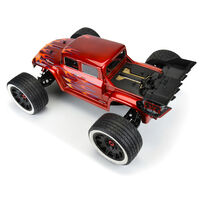 Pre-Cut 1956 Ford® F-100 Clear Body
for ARRMA® Kraton™ 8S
#3611-17
The Sumo L brings back the mini-SUV body style that captures the essence of popular full-size off-road warriors, this time in the popular 12.3″ wheelbase. We used the same classic import look as the original, with the modified "hard top" removed exposing the trunk area, allowing you to customize the look of your truck with scale accessories. The fenders allow for oversized 4.75″ tires, or just cut them off completely to create a true trail-ready look.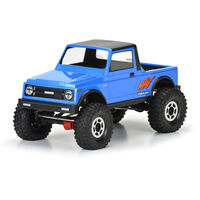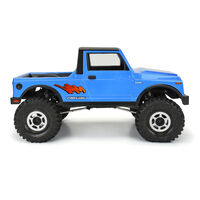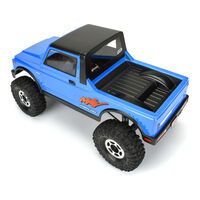 Sumo L Clear Body
for 12.3″ (313mm) Wheelbase Scale Crawlers
#3609-00
———-


To commemorate Pro-Line's 40th anniversary, we are proud to introduce a special edition Pre-Painted Chevy® Camaro™ IROC-Z for the No-Prep SC Drag Racing! Bowtie fans can now recreate a piece of American nostalgia with this ultra-scale '80s sports coupe drag body.
Choose either Metallic Blue or Jet Black as your base color, which is completed with a retro '80s style neon gradient livery. Also included is a commemorative limited-edition Pro-Line 40th Anniversary coin, a must-have keepsake for diehard Pro-Line fans!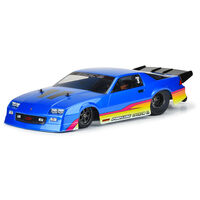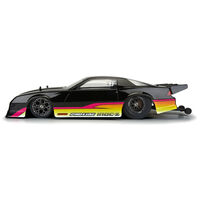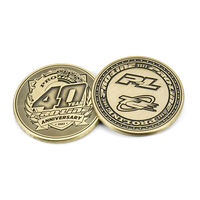 Pre-Painted / Pre-Cut 1985 Chevrolet® Camaro™ IROC-Z PL 40th Anniversary Special Edition Body
for Losi® 22S™ No Prep Drag Car
#3602-13 Blue
#3602-16 Black
This 1985 Chevy® Camaro™ IROC-Z Clear Body comes fully pre-cut and ready to mount on your favorite SC Drag Car chassis. (DOES NOT INCLUDE 40th coin)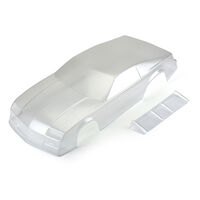 Pre-Cut 1985 Chevrolet® Camaro™ IROC-Z Clear Body
for Losi® 22S™ No Prep Drag Car
#3602-17
———-

Vandal development started with Pro-Line's latest generation carcass profile that utilizes a single arc to create the sidewall geometry, then transitions from the sidewall to the crown with a larger radius resulting in a rounder and less edgy appearance. This carcass provides a tailored fit to the wheel and insert package, making mounting a breeze. Focusing on grip, the Vandal's center tread density is optimized for longevity in longer runs while the addition of micro-pins at the outer edges reduces edginess in the bumps. Competitors can expect the Pro-Line Vandal tires to deliver improved consistency, drivability, and durability.
The Vandal is available in our four popular tread compounds (M3 & M4 for watered tracks, S3 & S4 long wear for more abrasive dry tracks) and includes our latest generation closed cell foam insert.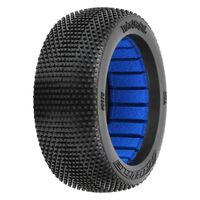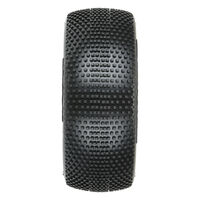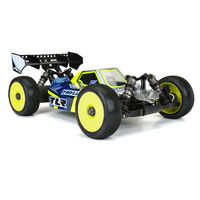 Vandal Off-Road 1:8 Buggy Tires
for 1:8 Buggy Wheels Front or Rear
# 9075-02 M3 (Soft)
# 9075-03 M4 (Super Soft)
# 9075-203 S3 (Soft)
# 9075-204 S4 (Super Soft)
———-


The Pro-Line Cliffhanger crawler body has become the go-to standard for any rock crawler serious about competition or high-performance crawling. Now, you can get on the trails faster than ever with the Stone Gray Tough-Color edition of the Cliffhanger! Tough-Color polycarbonate is made from gray material, giving you a faster way to get to your local crawling spot with no paint needed! Included are stylish red & black factory livery graphics and realistic window stickers.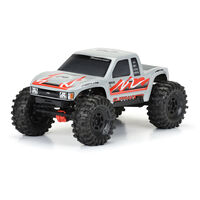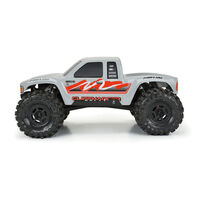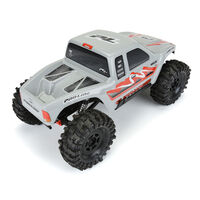 Cliffhanger High Performance Tough Color (Stone Gray) Body
for 12.3″ (313mm) Wheelbase Scale Crawlers
#3566-14
———-

At a massive 4.85″ tall x 2″ wide, the pre-mounted Mickey Thompson Baja Pro™ X 1.9″ Crawler Tires is one of the largest 1.9″ tires Pro-Line has ever made! Molded in our legendary G8 compound, all the details of this gnarly tire are captured in perfect 1/10 scale detail: from the Tread Biter™ cleats for added traction to the Mud Scoops for added cleaning power, to the Massive Sidebiters® and angled shoulder scallops for ultimate side grip. The symmetric directional tread pattern provides excellent traction and cleaning power as well.
The Baja Pro™ X 1.9″ tire comes conveniently pre-mounted to our Holcomb Black Plastic 1.9″ wheels that are Proudly Made in the USA! The Holcomb wheels are designed to give your crawler a unique, retro-inspired look while being super easy to use by only requiring 6 screws per wheel.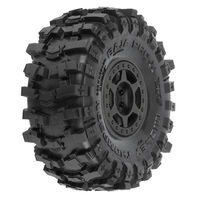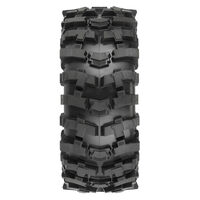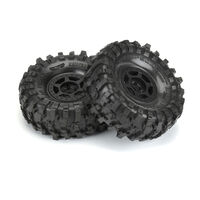 Mickey Thompson Baja Pro™ X 1.9″ G8 Tires Mounted
for Rock Crawler Front or Rear, Mounted on Holcomb Black Plastic Internal Bead-Loc 12mm Wheels
#10213-10