Check out this latest issue of the Pro-Line Hole Shot Newsletter – September 2022!
This month features a new Large Scale BELTED tire, Comp Crawler's dream rig, and much more!
The Menace HP tires are BELTED to handle extreme power and high speeds with ease. No tire ballooning here! Transform the handling of your truck with the low-profile carcass, deep grooves, and long-lasting compound, also great for speed runs! These tires and Raid 5.7″ wheels have been developed from the ground up to be lightweight and durable enough to handle extreme X-MAXX® and KRATON™ 8S punishment to give you the best all-around bashing experience possible. The Raid 5.7″ Black Wheel features a 24mm hex with the standard 1/5 scale through-hole to fit most 1/5 scale vehicles and includes machined aluminum wheel washers to fit onto the popular X-MAXX® platform.
Menace HP Street BELTED Tires Mounted on Raid 5.7″ Black Wheels
for X-MAXX®, KRATON™ 8S & Other Large Scale 24mm Hex Vehicles Front or Rear
#10205-10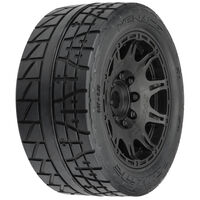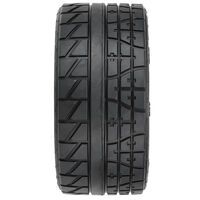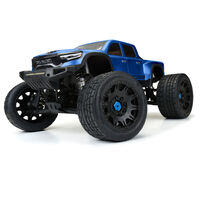 Comp crawler and custom rig builders, this is the next body for you! Introducing the Comp Wagon, a cab-only body designed for maximum rock crawling performance with unmatched approach angle and tire clearance. This retro-style cab is a perfect fit matched up with the Pro-Line Back-Half Cage (#6322-00) or whatever custom fabricated cage or bed you can dream up. The possibilities are endless!
Comp Wagon High Performance Cab-Only Clear Body
for 12.3″ (313mmm) Wheelbase Scale Crawlers
#3606-00
---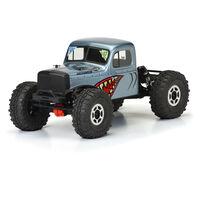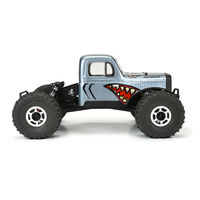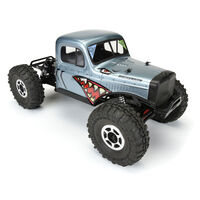 Calling all blue oval fans: this is the body for you! Pro-Line is proud to bring the legendary Ford® F-150 Raptor truck body to the ARRMA® Vorteks™ 4×4 3S platform! Pro-Line's detailed and functional replica includes all the rugged Raptor pre-runner style and attitude that you want and expect while being a direct fit onto the stock body mounts, with mounting points to re-use the stock wing and roof skids. This body completely transforms your Vorteks™ 4×4 and allows you to add a custom paint job to your truck, including the replica Raptor 37 Performance Package graphics kit!
2022 Ford® F-150 Raptor Clear Body
for ARRMA® Vorteks™
#3597-00
---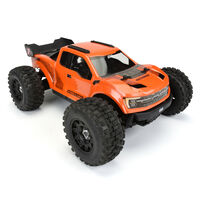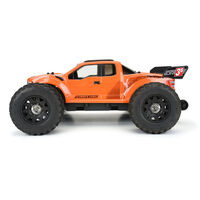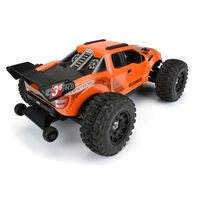 This is an Axis Light Weight Clear Body for the Team Associated B6.4. Featuring a super low-slung design with sharp lines throughout. Cab-forward design provides enhanced steering response while the small side fins balance out the rear of the car with ideal side-bite. The rear of the Axis body has the right amount of clearance for the gearbox and fits the chassis and bulkhead shape of your race buggy perfectly.
Axis Light Weight Clear Body
for AE B6.4
#3607-25
---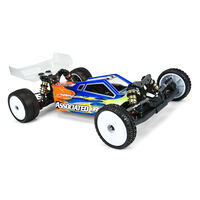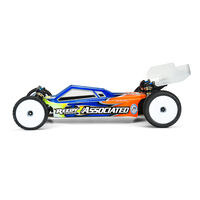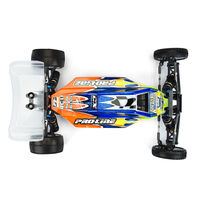 Tested extensively by Pro-line's Factory Team drivers, the Axis wing provides increased forward traction, high-speed stability, and jumping consistency. It includes an add-on wicker-bill that allows you to tune the performance of the wing to your liking along with pre-marked dimples across the rear of the wing, for drilling holes to combat windy conditions and reduce drag. IFMAR-spec endplates provide the ideal side bite in loose conditions.
Mounting the wing is made easy with markings for 40mm and 48mm wing mount widths and 5 fore/aft positions. The Axis wing is available in white or black to suit your style and is proudly Made in the USA. If you are ready to maximize your control and performance, get yours today!
Axis 1/8 Wing
for 1/8 Buggy or 1/8 Truggy
#6382-03 Black
#6382-04 White