Who likes Monster Trucks!!??!
Our friend Buck Val custom built this Pro-Line 1973 Ford® Bronco on an Axial® SMT10™ Raw Builders Kit and we sure love it!
It all started out as a stock SMT10™ chassis that was painted with Pro-Line's Aluminum (PRO632600) airbrush paint to give it different look. Some details were added with a paint brush with Fluorescent Green (PRO632803). Pro-Line 5″ Power Stroke XT shocks (PRO627500 ) were put on all 4 corners to give the travel and dual spring rate it deserves.
Next was the details! JE Designs makes these scale engine sets that are killer! All the Radiator fans, battery and supercharged highly detailed engines are replicated for that perfect scale look you want in any build.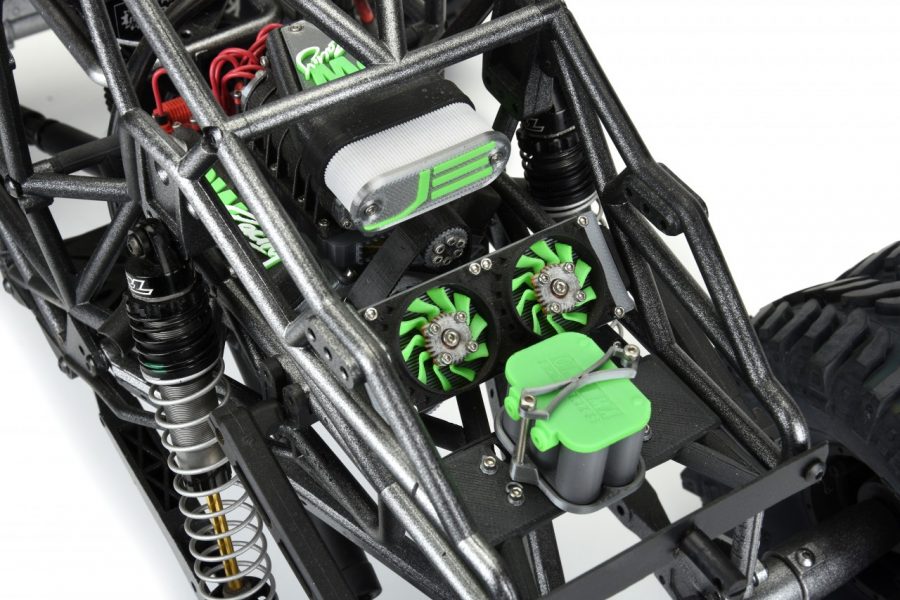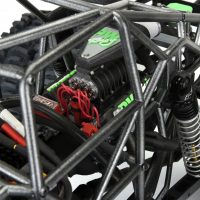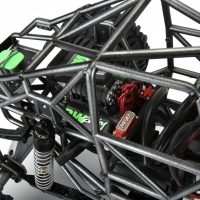 For the body, Broncos are iconic so why not fit the Pro-Line 73 Ford® Bronco (PRO331360) onto the SMT10™. The back camper part was cut out for the Monster Truck look. Buck also cut out the side window and front grille and put in window nets and a custom front grille with a 4″ LED light bar (PRO627601). He also added a hood cowl from the No Prep Drag Racing set (PRO636800). Did you notice the gas cap!?! The body was splattered with Pro-Line Fluorescent Green (PRO632803) then painted with Metallic Charcoal (PRO632601) and backed with Black (PRO632501). A rear body mount plate was made from a flat piece of polycarbonate and a small piece from a rear body post.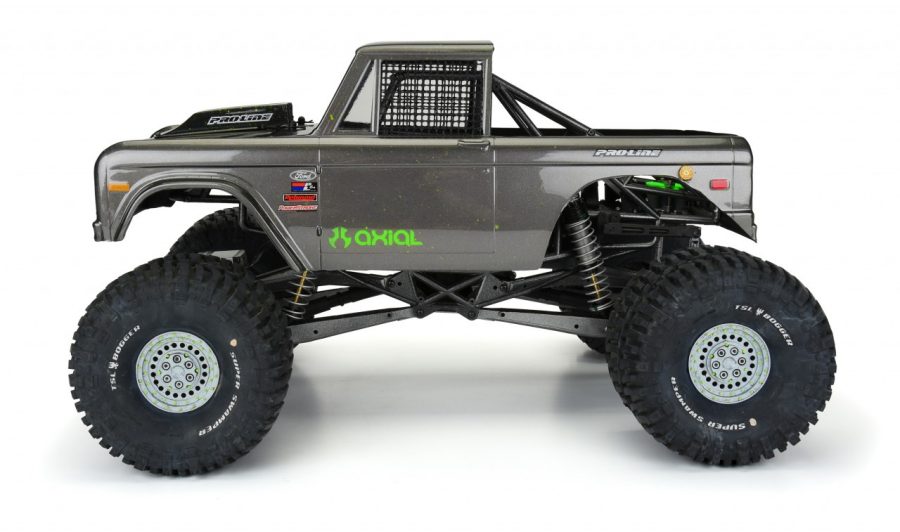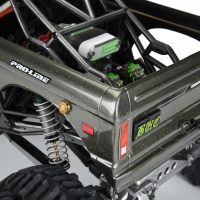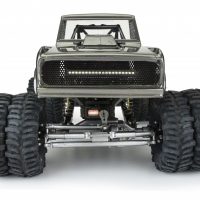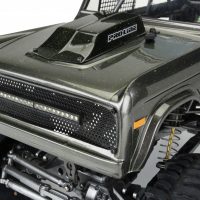 To give the truck the most unique look the Pro-Line Carbine Dually wheels (PRO278600) were first choice and painted to match the chassis. Interco® TSL Boggers (PRO1013314) were paired with these wheels for not only the rear, but the front as well to give that aggressive stance. Finish the tires with a white paint pen for the tire lettering.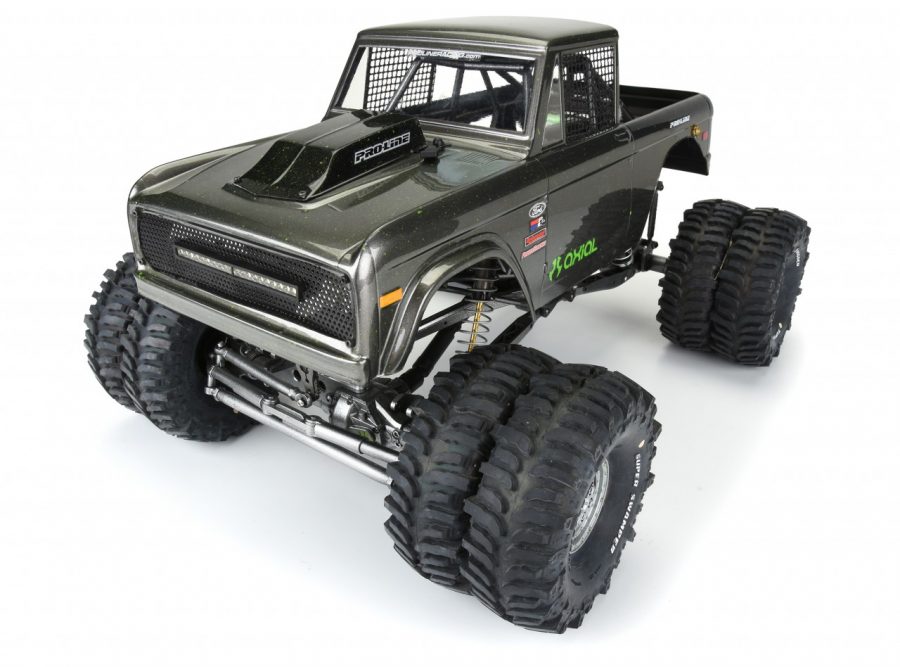 Parts List:
Chassis: Axial® SMT10™ Raw Builders Kit AXI03020
Body: Pro-Line 1973 Ford® Bronco Clear Body PRO331360 with Hood Scoop PRO636800
Tires: Pro-Line Interco® TSL Boggers Tires PRO1013314
Wheels: Pro-Line Carbine Dually Wheels PRO278600
Shocks: Pro-Line PowerStroke XT 5″ Shocks PRO627500
LED: Pro-Line 4″ Super-Bright LED Light Bar Kit – Straight (6V-12V) PRO627601
Paint: Aluminum PRO632600, Fluo. Green PRO632803, Metallic Charcoal PRO632601, Black PRO632501
ESC: Holmes Hobbies Trailmaster BLE PRO
Motor: Holmes Hobbies Puller Pro 3500KV
Pinion Gear: 15T
Spur Gear: 56T
Servo: Spektrum® S605 SPMS605
Servo Horn: Axial® Aluminum Servo Horn 23T AXIC0834
3D Engine: JE Designs