Congratulations to Darryl Brackett for winning our Reader's Rides Contest for April of 2021!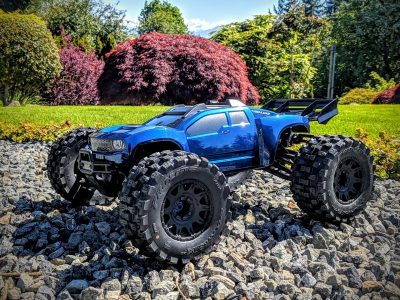 Here's what Darryl had to say about his Ride that he's titled "Triple-B":
"Traxxas Erevo 2.0 VXL showing off the beautiful Pro-Line Brute body painted dark metallic blue and 3.8″ Belted Badlands tires"
This build is a head-turner for sure!😲
Great job Darryl!!
Submit your Pro-Line ride today at blog.prolineracing.com/readers-rides/ for your chance to Win!