Had a good time this weekend at the Golden State Arena Cross at Delta RC.
Ended up taking the overall TQ and wins in 4wd mod buggy, 1/8 ebuggy, and 4wd SCT. The event also had a Dash for Cash but I didn't end up winning that, it was fun anyways though. Overall a fun time just hanging out with some old friends that I haven't seen in a while.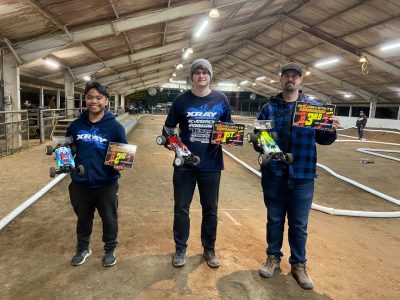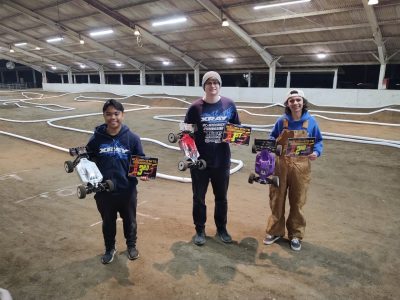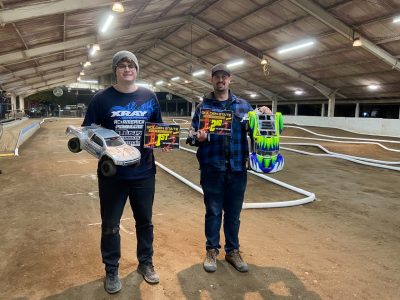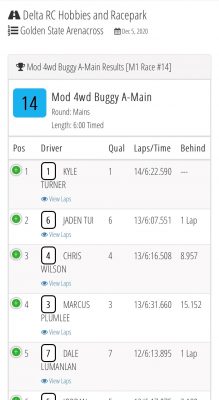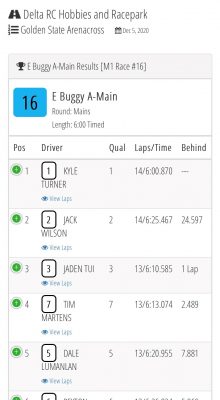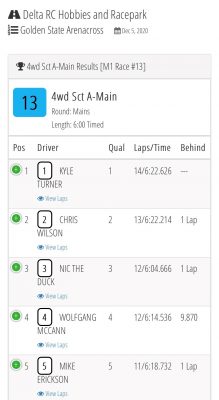 Thank you to all my sponsors for the continued support !
Tires:
1/8 ebuggy (m4 positrons)
4wd mod buggy (m4 positrons)
4wd SCT (m4 holeshots)
Placements:
1/8 ebuggy (TQ)(1st)
4wd mod buggy (TQ)(1st)
4wd SCT (TQ)(1st)