Congratulations to Scott Stemrich for winning the latest Reader's Rides Contest!
Scott built this rig with a purpose. Here's what he had to say:
"This is a build I did in my dad's memory. Element based with Pro-Line Jeep JL body. Pro-Line Grunt tires and Pro-Line Impulse wheels. Painted with Pro-Line paints. All in tribute to my dad."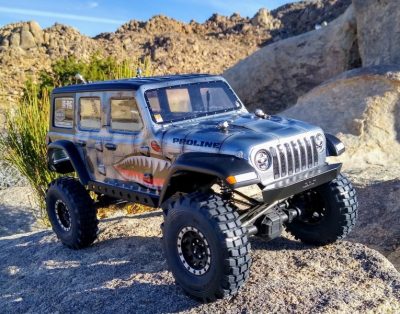 Scott has dubbed this build "Dad's Final Ride".
We think your Dad would be proud Scott! An awesome tribute.
Submit your Pro-Line ride today at blog.prolineracing.com/readers-rides/ for your chance to Win!