Congratulations to Jessica Harden for winning the latest Reader's Rides Contest!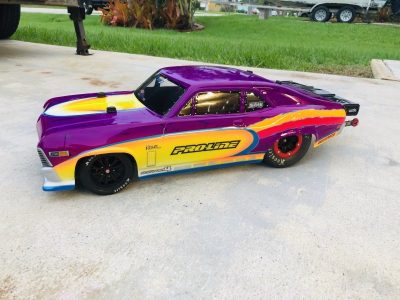 Jessica's Rainbow paint job on our 1969 Chevrolet Nova Clear Body caught the eyes of many around Pro-Line HQ. She also added our Hoosier Drag Slick SC 2.2″/3.0″ Drag Racing Tires, Pomona Drag Spec 2.2″ Black Front Wheels, Split Six 2.2″/3.0″ Red/Black Bead-Loc Wheels, and our Extended Front & Rear Body Mounts to top off he Slash chassis!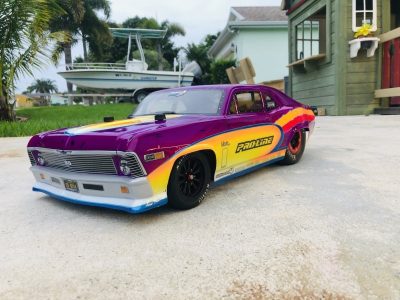 Beautiful ride Jessica! But how fast does it go?😉
Submit your Pro-Line ride today at blog.prolineracing.com/readers-rides/ for your chance to Win!