The 25th Lonestar Classic is in the books again not a race report i'm pumped on again but that was the last race of 2019 time to get a fresh start for 2020 season with some amazing sponsors on board for the year.Me and my hb teammates all worked excellent together helped customers talked set up and my finishing point for my ebuggy was absolutely amazing after bouncing some ideas off my boy James Dibble we added some new tricks to his bible after this weekend haha.
My Pro-Line tires started at m3 Hole Shots then went to m3 Slide Locks and I ended with s3 Slide Locks that we're absolutely amazing!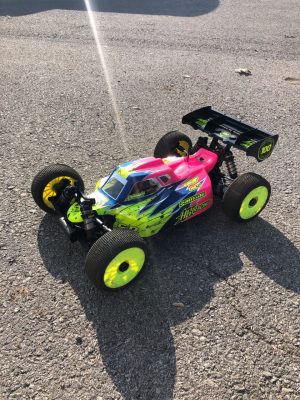 Unfortunately sometime in the start of the c main while I was in position to bump my fan on my esc broke causing the car to thermal and shut down at 7:30 into the 10 min main in a bump up spot bummed is an understatement. Everything was finally working flawless and car got faster and faster but when you look at the expert buggy amain names it was not short of extremely talented guys all through the weekend in all the expert classes. Huge thanks to my sponsors and the whole Indy rc crew, my boy Peter Husser and all of my numerous teammates. On to 2020 time to get it going again.
Hb racing
Pro-Line Racing
Mks servos
Reds racing
Off the grid designs
J&T bearing co
454 rc werks