Had a really good time last weekend at Thunder Alley for Buggyland USA.
I was able to start 8th on the grid in ebuggy after some solid top 10 runs and managed to finished 9th overall after some fun battling throughout the main. In nitro buggy it was a struggle at first but after getting a top 9 run at the end of qualifying, it would put me starting 4th in the B main. After a rough start I was able to put in a pretty good run back up to 5th, but it wasn't enough since something was wrong with my controller or receiver, the throttle was cutting off randomly throughout the last 5 minutes. Still had a really good time regardless.

Huge thanks to Mason Eppley for wanting to be my mechanic and pit guy over the weekend, he did an amazing job with every aspect over the weekend and I can't ask for much more than that.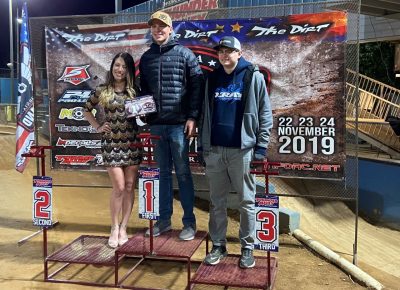 Thanks to my parents and my sponsors for the continued support as well, always appreciate it.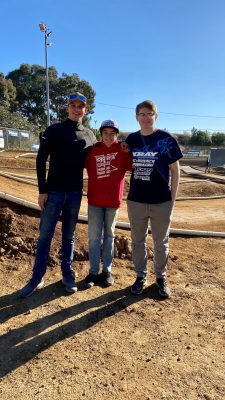 Places Finished:
9th Open Ebuggy, (DNF) 8th Open Nitro Buggy B-main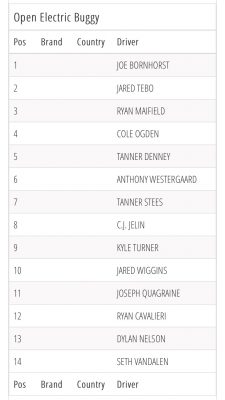 Tires:
(M3)/(S4) Hole Shots, (M3) Buck Shots