Got out to the Butte County Scalers Ride the Serpentine crawl last week. This is Butte County Scalers 4th anniversary crawl and as always it was at the corner of coudilink and Skyway in paradise CA.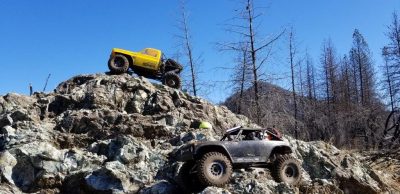 I decided to take my Pro-Line Racing K10 bodied c2/3 truck out and give it a good shake down run. This truck runs part of a vanquish vs410 chassis and is a full truggy from cab back. It sports Pro-Line Racing Power Stroke shocks in rear with a reverse trailing arm setup I built myself.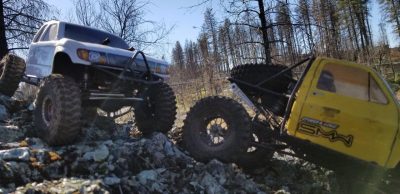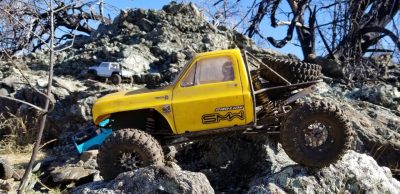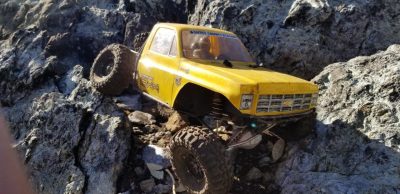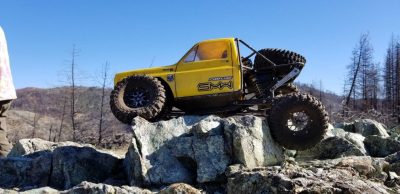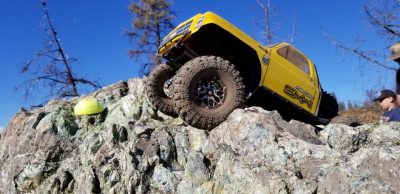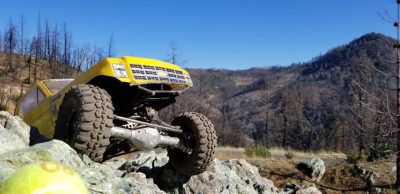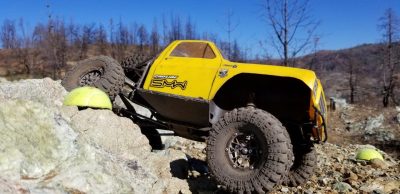 The truck did great all day. As always was a great time with good friends. Thanks to Butte County Scalers for the great time and to Pro-line Racing for the great products.
Until next time,
– Johnny