This past weekend I was at the Annual Harvest Festival and ended up doing pretty well. Going into qualifying my ebuggy was good for the majority of the time making some small changes throughout but my nitro buggy needed some work. The setup on my nitro buggy was actually fine but there was a lot of mechanical problems that the car had that I didn't realize were there until they kept getting fixed one by one. In ebuggy I managed to TQ the first and third round of qualifying to take the overall TQ having some good battling with and after some rough nitro buggy qualifying I was able to get 3rd overall after getting a decent run in. For the ebuggy main event, me and Cj Jelin were battling back and forth for the majority of the race, both of us having minimal mistakes I would win by about a couple seconds in the end.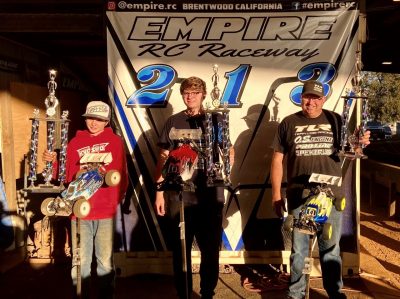 In the expert nitro buggy main there was some close battling in the first couple laps for the top spot between me, Gonzalo Cortes and Cj Jelin. After me and Cj managed to get around Gonzalo, me and him had a really close battle going for about 10 minutes until he had some mechanical problem. Throughout the 45 minute main I had a pretty consistent run, obviously with a good amount of mistakes but still drove pretty well for the 45 minutes and ended up taking the win in the end.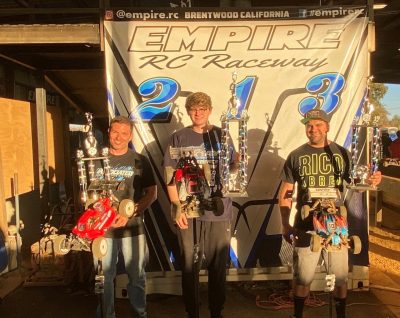 Thanks to all my sponsors who continue to support me throughout these times, always much appreciated what you guys do to help me out.
Places Finished:
(TQ) 1st Open Ebuggy, 1st Expert Nitro Buggy
Tires:
(M3) Hole Shots for both vehicles
Kyle Turner