Yesterday was Pcrc Raceway "Octoberfast" race in Bolivar Missouri.
I would compete in 2wd Mod and 4wd Mod classes.
I 2wd mod qualifiers my Associated B6.1 on Pro-Line Prism tires was working great and I held Tq spot till the final qualifier when I would get beat for the Tq spot by less than a .10 of a second. So I would start in the #2 spot for the Amain Feature race.
In the 2wd feature I would get a horrible start getting hit in the 2nd corner and end up in the last place spot after that corner. I would slowly work my way back through the pack over the next 8 minutes to the front of the pack, and luckily my left rear hub bearing would seize up with 1 lap left but i had a big enough lead to be able to pull it around the track and finish before anyone could catch up to me. And finish in the #1 spot at race end.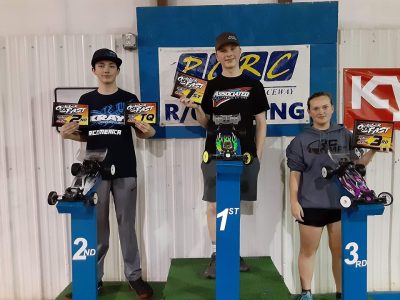 In 4wd mod qualifiers my Associated B74 on Pro-Line Prism tires was working flawlessly as usual and I would set TQ in the class and Start in the #1 spot for the Amain feature race.
In the 4wd Mod feature I would get out quick and battle with another sponsored Xray driver I compete with weekly. Both him and I would be neck and neck for first 4 minutes of the race but unfortunately my b74 would strip the center spur gear mid race and I would limp it through and end up taking 2nd place at race end, But My Associated B74 was the only car in any class to break into the 17 second lap time in the entire event, I love this car.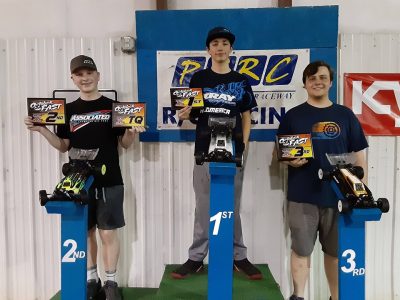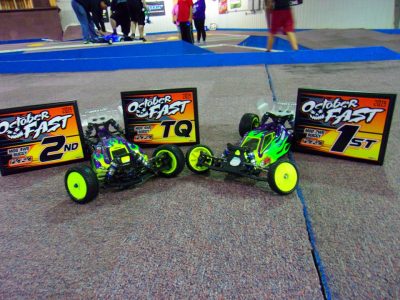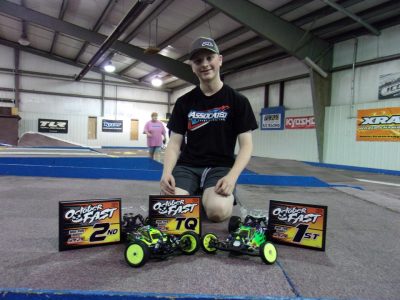 I would like to thank my awesome sponsors Associated, Reedy and Pro-Line Racing for all they do to help keep me on top.
Up next Nwa Raceways Big Buggy Cash Bash race in 2 weeks with $1000 up for grabs, Wish me luck
#WeAreAe #Reedy #ProlineRacing
Aaron Widzinski