Great weekend at Pro-Line Raceway for round 7 of the JBRL Nitro Series.
Super fun to have Ryan Maifield in town for the race. We were able to do a little testing and had our Mugen Seiki vehicles working awesome on the bumpy track conditions. Ryan and I finished 1st and 2nd in nitro buggy less then two seconds apart and I TQ'ed and won nitro truck. The event had 160+ entries.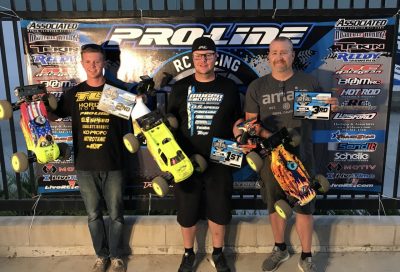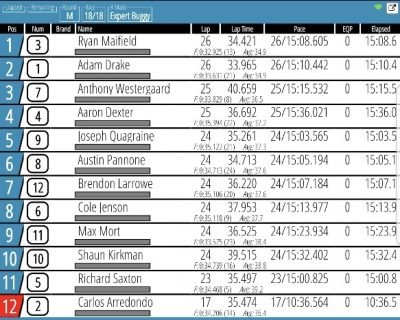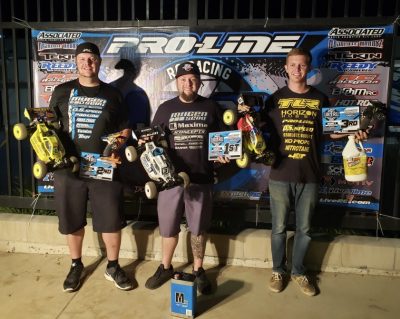 Nitro Truck:
Mugen Seiki MBX8T nitro truck.
OS Speed B21AD engine with 2090 pipe and 85mm manifold.
Futaba 7PX Limited Edition radio system.
Pro-Line M3 Hole Shot tires and wheels.
Protek RC 170SBL and 170TBL brushless servos.
Flash Point 2500mAh receiver battery, 30% Race Fuel, and accessories.