Last weekend were the second Round of the 1/8 Buggy Nationals in Ober-Mörlen. The weather forecast were beautiful for the weekend with sunshine every day and temperatures over 30 degrees. On Friday were 5 Rounds of controlled practice with the last 2 Rounds used for reseeding the new groups for Saturday's qualifying. Pro-Line factory driver Jorn Neumann set the pace over 3 laps, infront of Micha Widmaier in 2nd and Carsten Keller in 3rd.
Overnight the club watered the track slightly, which reduced the grip a little bit for the 1st Round of qualifying. After that it were back to high grip as before. A few small changes to the setup and the Sworkz Buggy equipped with Pro-Line rubber were dialed. Jorn qualified 3rd overall, which puts him 2nd for the semi final on Sunday. In the 20min semi final, Jorn had a very fast first pit stop and could take over the lead for the rest of the semi final. His time was also much faster then the other semi final as he were the only driver making 36 laps.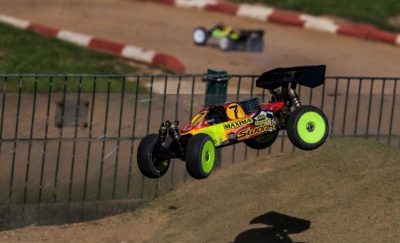 For the final he started on pole position and never looked back, his Pro-Line rubber equipped Sworkz were in another class to take the win by over one lap infont of Burak Kilic in 2nd and Aaron Rönick in 3rd.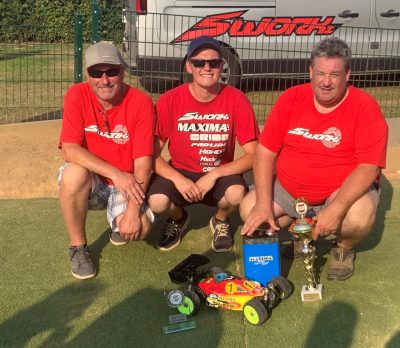 4 out of the top 6 overall drivers chose Pro-Line tires, which were a great success!
Pro-Line products used:
Predator Clear Body : 3473-00
Electron S2 (Medium) Off-Road 1:8 Buggy Tires: 9053-202
Velocity Wheels: 2702-02
Pro-Line Tire Glue: 6031-00
Pro-Line Tire Rubber Bands: 6298-00
Pro-Pulls (12 Pulls & 20 Body Clips) for 1:10: 6050-01