The 12th annual Pro-Line Surf City Classic is over. I had a really great weekend and it gave me a big confidence boost. This is how my race weekend went:
On Thursday, Kevin Palmer (my stepdad) and I went to the airport at 6:30 in the morning. We landed and went straight to the track. The first couple of packs on the cars were good. I was breaking in tires but I was off the pace by a couple of tenths. We made a few setup changes to get me back on pace before the first day of practice was over. Friday was the last day of practice. I used all of Friday to break more tires in and to get the last couple of changes made to the cars before qualifying on Saturday. On Saturday there was 3 rounds of qualifying plus another on Sunday.
First up was 2wd mod buggy q1. On Friday I noticed that the track was a little loose in the morning and slower. I remembered that and had to back it down a little but had no mistakes to get a 4th for the first round. 4wd was later in the round so the track started to get more grip. I had a good start but struggled with some parts on the track and ended up in 12th. Qualifying round 2 of 2wd was a little struggle. I had one crash and that put me in 11th for the round. In 4wd I was off the pace but had a consistent run and I got 6th for the round. After the two rounds of qualifying there was resort. By the third round of qualifying, the track was going to be the best it could be and the track was getting a really big high grip groove. With this happening, I went to a S3 Positron and Electron sanded down to a slick. In 2wd I made a mistake early on but drove the rest of the race clean to receive a 5th for the round. In 4wd I again made an early mistake and was in 5th when my car broke. Sunday was the fourth round of qualifying and the mains.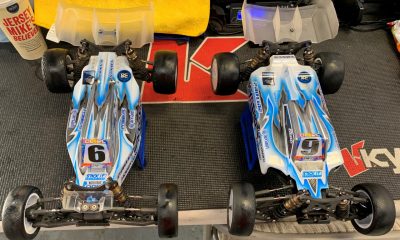 With the last rounds of qualifying, I had already made the 2wd main but was one spot out of the main in 4wd. In 2wd I was on a top ten run before I spun out in front a group of cars and was put into a pipe. It felt that my car had grip then didn't, so when I came back, my ball diff was shot and that explained a lot. I changed it and was starting 6th in the mod 2wd buggy a main. In 4wd I really needed this run so I drove conservative then I picked it up in the last 3 minutes to get a 6th to start 9th in the a main. All amains at Surf City are ten minutes long and that meant that a lot of people could not finish the a main with any kind of failure. I wasn't one of them. The 2wd amain was one of the best races of my entire time racing Rc. In the warm up, my car was feeling good and fast. The race started and I was already trying to get to the front. On the second lap I had moved up to 5th. Then a bit later, I was in 4th and slowly started to get closer to the top 3 guys. With three laps to go, 2nd and 3rd had gotten into a pile up and I went around it into 2nd. I had three laps to go but I didn't slow down resulting in me finishing 2nd and only be 6 seconds behind the leader.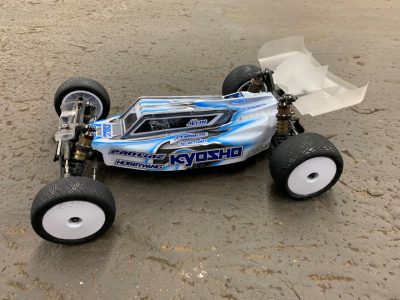 The 4wd main was a lot harder for me. Since I didn't get the best qualifying, I had to pass a lot of people to get towards the front. I unfortunately couldn't get the passes done but my car was the best it was all week. I learned a lot this weekend and can't wait for worlds.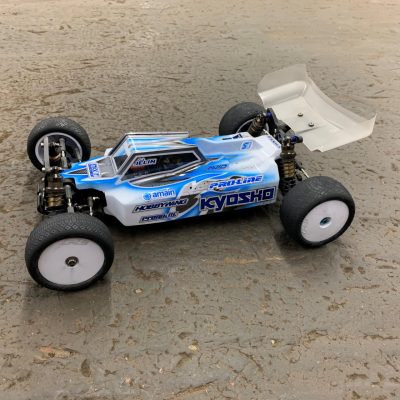 Thank you to Kevin Palmer, Derek Furutani, Futoshi Ishihara, Daniel Adams, and Ron Shurr for all your help this weekend. As well Kyosho, Pro-Line ,Amain.com,Protekrc, Hobbywing,VpRacing,Sanwa,Avid, WilsonFineDesign,Ogio,Stickit1,Hooked!!