My race report form last weekends German Nationals 4WD and Truck. The race were held at the AMC Langenfeld club at there famous astroturf track. Saturday were 3 rounds of practice followed by 3 rounds of qualifying. Pro-Line driver Jörn Neumann were able to set the pace in practice and take all 3 rounds of qualifying.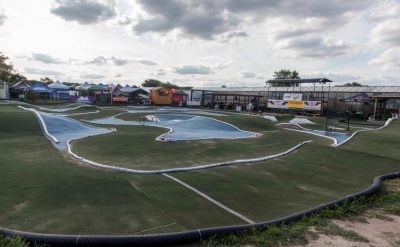 Unfortunately the weather was really bad for Sunday with rain showers all day. The club tried the best to get the track back to "driveable" conditions and the race continued a few minutes later. Some small tweaks to the setup for the wet track and my L1 was dialed to take the win in Q4. For Q5 heavy rain came back and I decided to skip the round.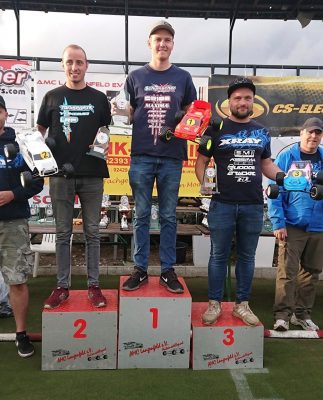 For the triple finals the track was again wet for A1 and dried in some spots for A2. Jörn could wrap up 2 championships by winning A1 and A2 to dominate the competition.
Pro-Line products used:
8263-103 Wedge T 2.2″ Off-Road Carpet Truck Front Tires for dry track conditions
6298-00 Pro-Line Tire Rubber Bands
6192-01 1:10 Closed Cell Insert
9908-01 Pro-Line Roll-Up Pit Mat
6050-01 Pro-Pulls (12 Pulls & 20 Body Clips) for 1:10