Congratulations to Cody Brown for winning the latest Reader's Rides Contest!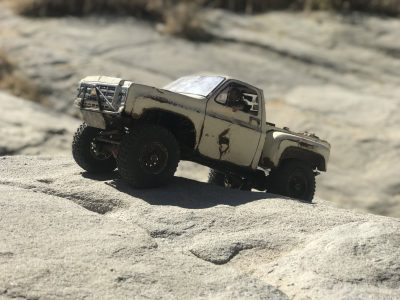 With the use of our 1978 Chevy K-10 Clear Body, Classic Interior, and Class 1 BFGoodrich Mud-Terrain T/A KM3 1.9″ Tires Cody has created a very scale looking truck.
Cody explains his inspiration for his winning build "Ol' Rusty" here.⬇⬇⬇
"Ol rusty is my idea of a old miners truck. Everything on it has been weathered and aged. Lots of scale accessories including gold pans and a sluice box."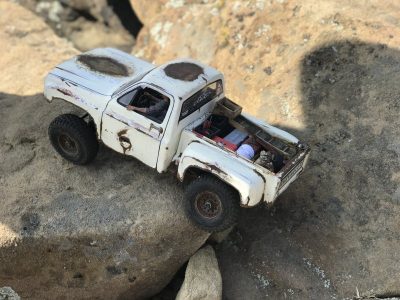 Submit your ride today at blog.prolineracing.com/readers-rides/ for your chance to Win!