This past weekend held the 2019 A Main Hobbies Manufacturer's Cup at Silver Dollar RC Raceway. With just over 200 entries and a Reedy Race Format for the Pro Classes, it was poised to be a great event. Open classes used the normal format with 3 qualifiers and Standard Main Events, but all rounds were 15mins. I attended the event raced in the Open Buggy and Truggy Divisions.
In qualifying, I would suffer a mechanical problem in truggy in the first round. I would come back in rounds two and three with 3rd and 4th place finishes to put me 5th on the grid for the Main. In Buggy, I would go onto TQ both rounds one and two giving me a chance to use round three to test a setup change for the main.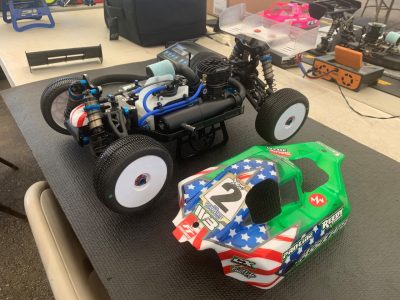 On Main day, Open truggy was my first main of the day. As the tone went off, I found myself in a battle for 3rd just a few laps in. I was able to make the passes fairly quickly and within a few laps I found myself in 2nd about six seconds behind the leader, Jermaine Robinson. I was slowly able to close within a couple seconds of him and with a minute to go, Jermaine made a small error that took him off course and I was able to get by for the win!
After the win in truggy, I was a little more confident going into the buggy main. I was able to get a good, clean start and set a 3 second gap on the field in the first lap. Just a few laps later I made mistake which allowed the field to catch back up to the back door of my buggy. I was able to pull away again, but it was short lived as I would make another mistake on the same section of the track. I got back on track in the 2nd position behind the new leader Brad Nibbelink. We ended up switching positions for a few laps, and then a mistake from Brad would give me back the lead. From there I put my head down and was able to gap the field by about twelve seconds and take my second victory of the weekend.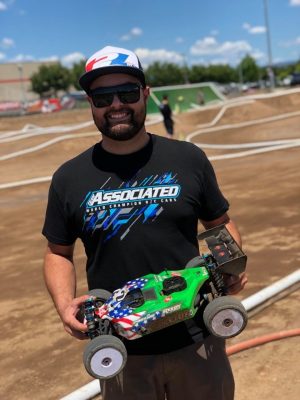 My Team Associated RC8B3.1 and RC8T3.1 were hooked up all weekend on Pro-Line Tires. For buggy I used M3 Buck Shots for practice and then later switched to M3 Slide Locks once the track developed a groove. For truggy, I was on M3 Buck Shots the hole weekend. I would like to say thank you Daniel Adams and the whole team over at Pro-Line for the awesome support! Glad to be back home! Also a huge thanks to the Silver Dollar RC Raceway Track crew, Justin Wilde for the awesome announcing and efficiently run program and A Main Hobbies for the fun and awesome event!
– Nick Wautlet