Congratulations to Brian White for winning the latest Reader's Rides Contest!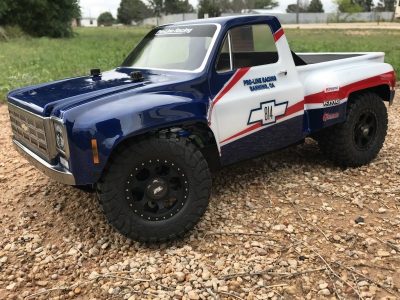 Brian explains his winning build here.⬇⬇⬇
"This is a Pro-MT 4×4 converted to the Pro-Fusion SC 4×4. I saw this vintage C-10 race truck body and had to recreate(as best I could) this classic Chevy race pattern. Riding on Pro-Line BFG KR2's and powered by a Castle Mamba Monster X and 2200kV 1/8 scale system, this thing is a beast."
– Brian White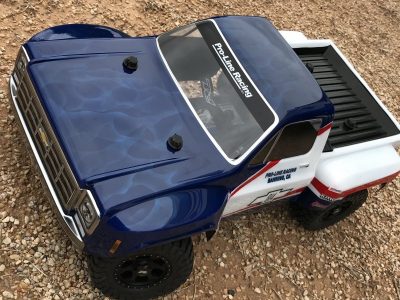 Submit your ride today at blog.prolineracing.com/readers-rides/ for your chance to Win!