Victory in 1/8 Nitro Truggy on Pro-Line Blockade M3 Compound!
On May 18th I attended the 11th Annual Mayhem Race at Bullet-Town RC. I ran three classes this weekend. Nitro Truggy, Pro Nitro Buggy and Pro E-buggy. I was fortunate enough to qualify in the A-main in all classes except for E-buggy.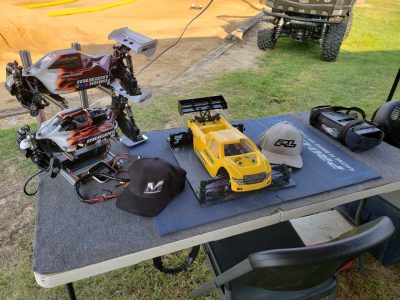 In the Nitro Truggy A-main was able to keep up a consistent run and gradually move from 3rd to 1st throughout the race. Running Pro-Line Blockades in M3 compound were great all day long! Great pit strategy by Ben Reed helped me get the lead late in the race and hold off Repo John Southern to get the win. Kevin Tomsovic would bring it home in 3rd.
In Nitro buggy I would qualify 5th and finish 8th overall in A-main. In E-buggy I would finish 3rd in the B-main just missing the bump to the A-main.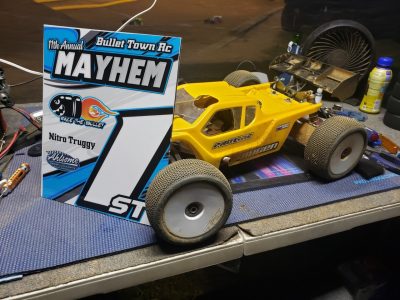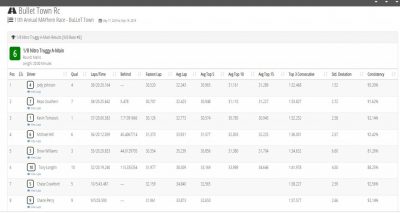 As always my Pro-Line race bodies performed great and looked awesome! Running the Pro-Line War Hawk on my Mugen MBXT and Pro-Line Predator bodies and both 1/8 Buggies.
Thanks!
– Jody Johnson