Race #7 of 9 for the series is in the books. The kick off of the Dirt portion of the series was held at G's RC Raceway in Shippensburg, Pa.
Once again the buzz leading up to this race was good and the nice weather got a lot of people heading outdoors to race this weekend.
Our race program ran very smoothly and everyone had a great time. At the end of the day would we finish with only 71 entries.
Results can be found at:
https://dogdaysrc.liverc.com/results/?p=view_event&id=293780
Door Prize, Special Awards, and Podium Photos can be found at:
https://www.facebook.com/pg/DogDaysRaceSeries/photos/?tab=album&album_id=2308217169392500
Next up is Race #8 at Pit Stop Hobbies on June 22nd, 2019. We're expecting a larger turnout for this race because they have a larger local following.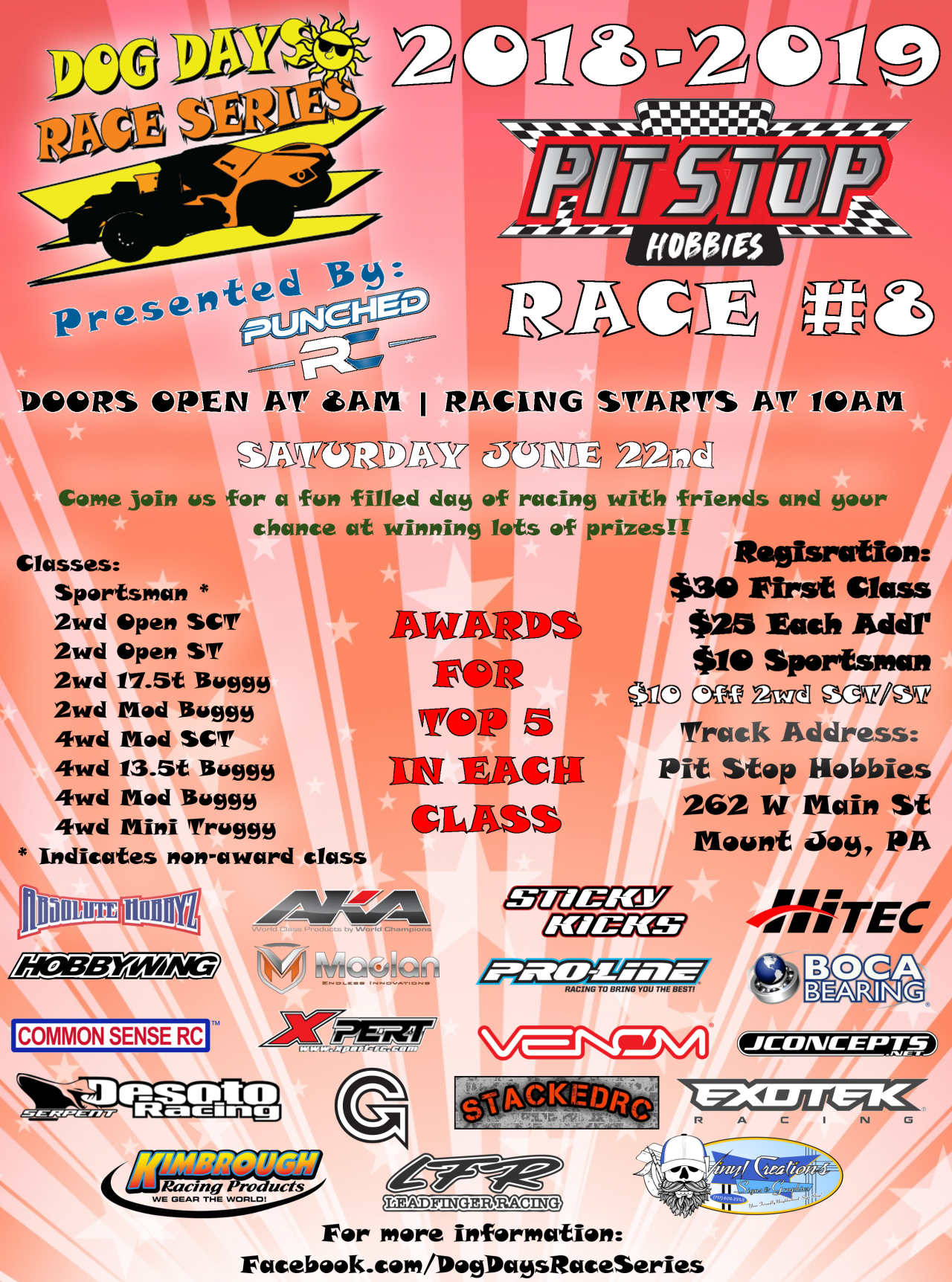 – Shaun Duffy