Last weekend were the start to the German 1/8 Buggy outdoor season. Traditional the Rhein-Main Warm up in Bischofsheim near Frankfurt kicked off the outdoor season.
Unfortunately the weather forecast wasn't the best for the weekend, but the track was perfectly prepared from the club. Racing got underway on Friday with one round of practice and qualifying and another two rounds on Saturday due the bad weather.
Pro-Line factory driver Jörn Neumann could take both TQ´s in 1/8 Nitro Buggy and 1/8 Electric on Buck Shots. For Sunday the weather was great with no more rain and some sunshine. The track immediately grooved in and by midday had blue groove on the line. For A1 of 1/8 Electric Jörn ran again Buck Shots to take the win. For A2 the track was in perfect conditions with no dust on the line and Jörn tried Electrons, they were hooked up and Jörn could take also A2 for the overall victory.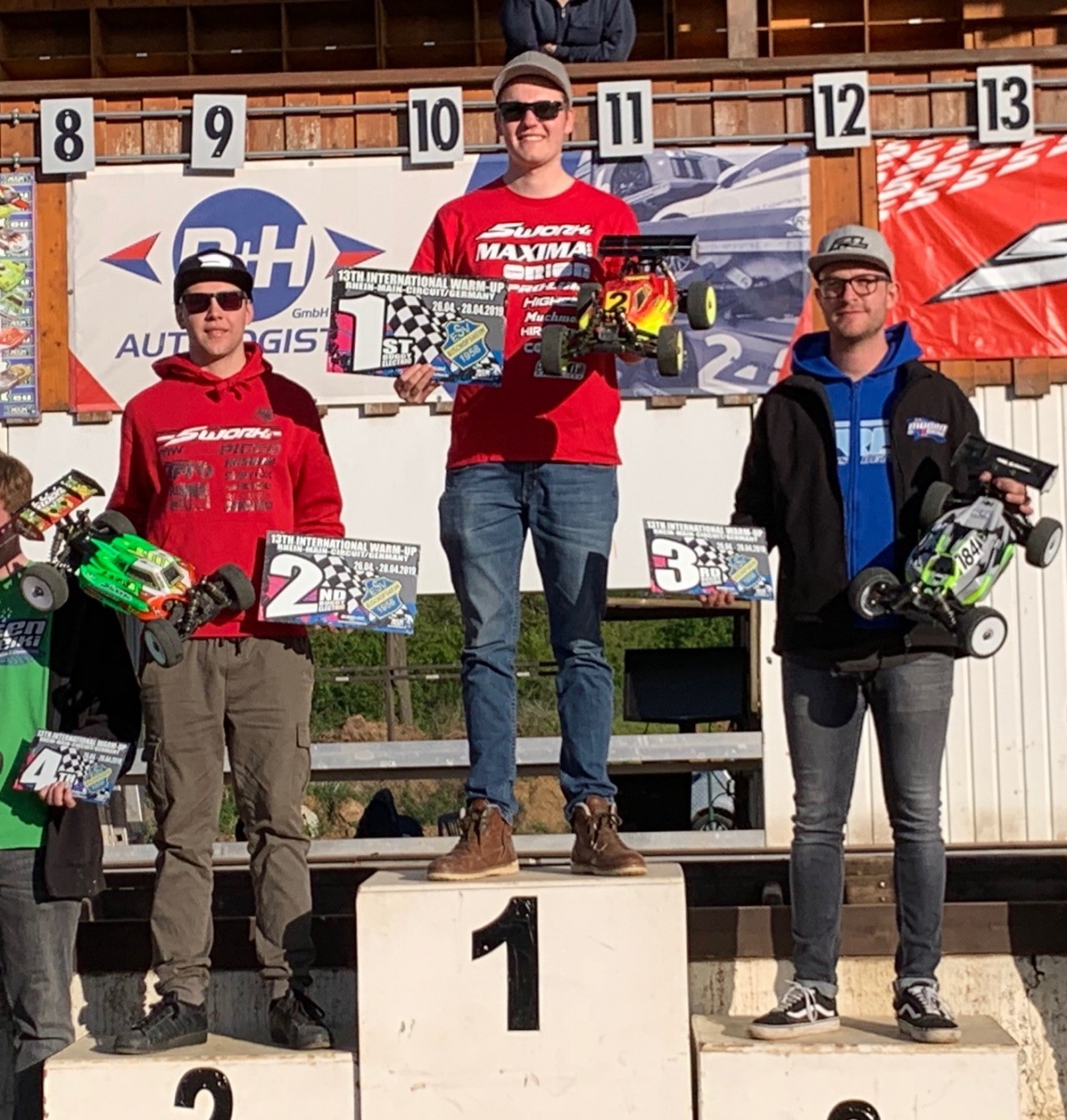 Directly after was the 30 minute 1/8 Nitro A-main. Jörn chose to ran the same tires as in A2 of Electric Buggy which were the right choice. He could step by step build a comfortable lead over 2nd place to take another victory in the 1/8 Nitro class. More then 50% of the 1/8 A-mains used Pro-Line tires, which was the favorite tire brand at this race!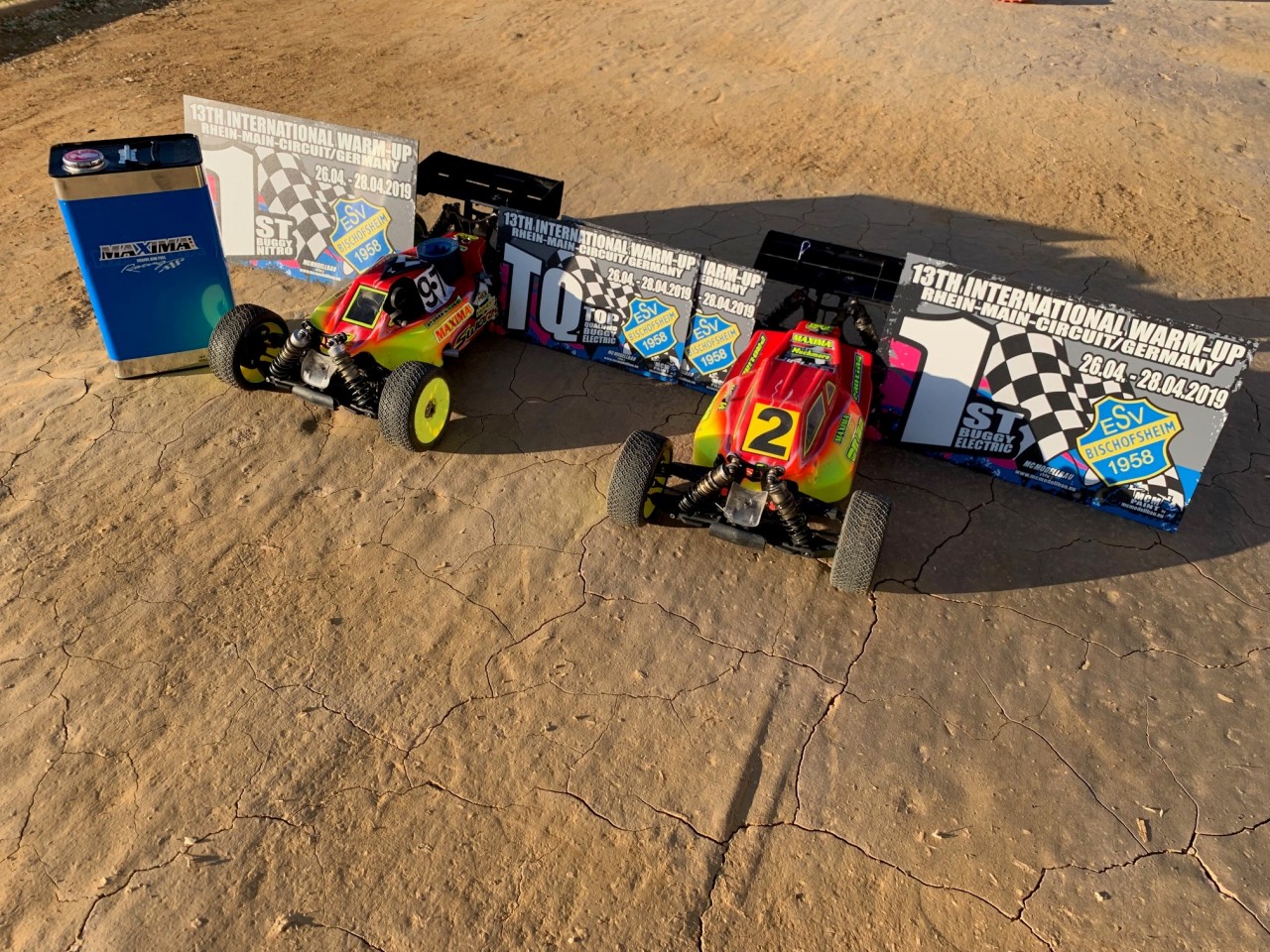 Pro-Line products used:
9062 Buck Shot Qualifying
9053 Electron Finals
6298-00 Pro-Line Tire Rubber Bands
– Jörn Neumann