Race #6 of 9 for the series is in the books. The finale of the Clay portion of the series was held at Adrenaline RC Raceway, home of the 2019 ROAR 1/8th scale Electric Nationals.
Once again the buzz leading up to this race was good however the nice weather got a lot of people heading outdoors to race this weekend.
Our race program ran very smoothly and everyone had a great time. At the end of the day would we finish with only 36 entries.
Results can be found at:
https://dogdaysrc.liverc.com/results/?p=view_event&id=293779
Door Prize, Special Awards, and Podium Photos can be found at:
https://www.facebook.com/pg/DogDaysRaceSeries/photos/?tab=album&album_id=2278622129018671
Next up is Race #7 at G's RC Raceway on May 11th, 2019. This will be the first in the 3 part Dirt Mini-Series.
We're hoping to re-energize the series races now that we're heading back outdoors.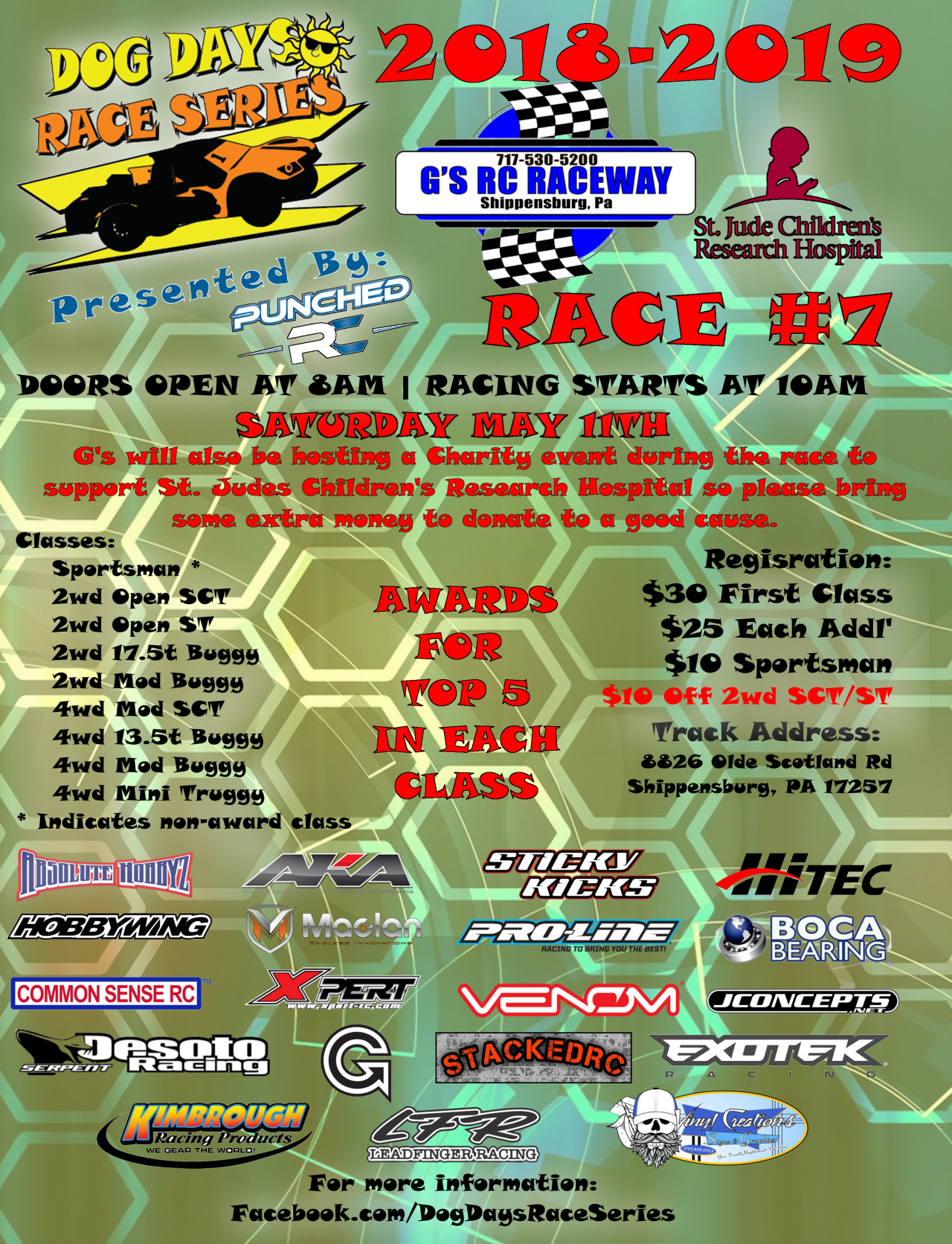 – Shaun Duffy