Spring Fling at A-Main Speedway 2019 is in the books.
Weather was perfect. Track layout was super fun thanks to Morgan family and all that helped. I haven't touched my cars since our last race of CO series in October. It was good to finally shake the dust off.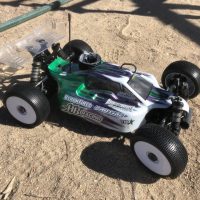 For qualifying I used Pro-Line Blockades M3 on HB D817v2 and Blockade S3 on HB E817v2. Nitro buggy was feeling better and better each run with only few tweaks on the setup. E-Buggy was little tricky to figure out but, I was able to place in the 6th place on the grid for qualifying. For triple mains I chose to run Pro-Line S3 Hole Shots on my E817v2 and felt that car was very easy to drive but, mistakes on my part put me back but, I managed to finish 3rd overall on the podium.
Starting in the TQ position for thirty minute Nitro Buggy main, I chose to run Pro-Line X2 Hole Shots on my D817v2 and the combo payed of in the end. My car felt fast,stable and predictable and I managed to take the win in the end. Big thanks to all that support me, all sponsors and all that helped me out this weekend. Big thanks to (B-DUB) Michael LeMay and Zack for helping me out in the pits. It was great to see all of you that came from surrounding states. Preps for Silver State have started! Just can't wait to get my new cars and start the wrench fest. See you all at the next one!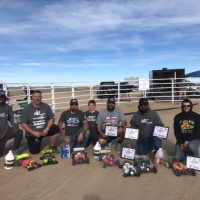 – Addy Musaefendic
#proline